Spelunky (classic) is a free, open source, single-player and coop cave exploration and treasure-hunting game for PC (Windows) inspired by classic platform games and roguelikes, where the goal is to grab as much treasure from the cave as possible. Every time you play the cave's layout will be different. Use your wits, your reflexes, and the items available for you to survive and go ever deeper, and eventually find what you're looking for… This is the original freeware version of Spelunky that was created by Derek Yu and released as freeware for Microsoft Windows in 2009, with download link redirecting you to the official free Spelunky download page, which also includes the source code. However, if you're looking for the paid HD reboot that was released in 2012, you can find it on Steam here.
Game Features
▶ "Roguelike" Platforming: Randomly-generated, fully-destructible levels are dense with danger. Quick thinking and a deep understanding will keep you alive along the knife's edge.
▶ Fill Your Journal: Track your progress with a dusty explorer's journal given to you by Yang, your mentor from another age.
▶ Local Co-op: Up to 4 players can join up to help or hinder in madcap cooperative play.
▶ Deathmatch: Unlock 72 diverse, deadly arenas to wage battle in against friends or bots.
▶ A Colorful Cast: A roster of 20 squishy explorers (16 unlockable) are waiting for you to make their greedy dreams come true!
▶ Tough Love: You're going to die in all kinds of painful, hilarious, and surprising ways. But with each mistake you'll learn more about how Spelunky works and get that much closer to solving its deepest mysteries.
Spelunky

Screenshots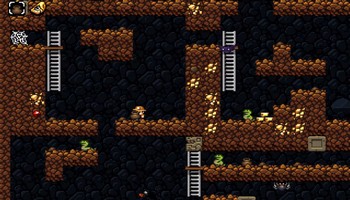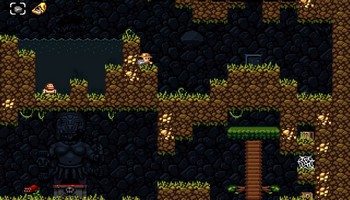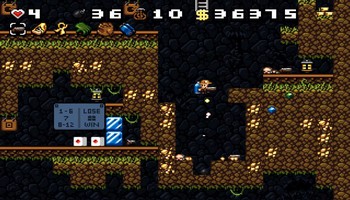 Spelunky

Videos