Star Legends: The Blackstar Chronicles is a new Sci Fi Multiplayer Online Game. In this vast online world, you'll join millions of players from around the world on futuristic adventures through hijacked space ships, alien infested asteroids, and highly advanced science labs enshrouded in mystery. Grab your double flash guns and your nanofibre vest and carve out your reputation among the stars!
Game Features
– Persistent, 3D, real-time MMORPG
– Amazing sci-fi weapons and skills
– Thousands of items and customizations
– Play anywhere, anytime with anyone
– Regular content updates from the world's leading mobile MMO studio!
GamePlay
Each level is chosen from a central hub menu of currently hot-joinable games hosted by other players or an option to host a newly created, player mission. Each mission consists of an instanced level that can hold from between 1-5 players simultaneously, for solo or cooperative play online. Each mission contains several sub-levels designed around a common theme within the lore and world-background story of the Blackstar Chronicles, all hosted by a single server with multiple versions of levels (5 player limit) and social area zones (25 player limit) running concurrently. Standard MMO features include: Global Chat, Friend List and Trading of virtual items eg.
Co-operative Story Mode is an RPG Player vs Environment (PvE) mission-based story. Players take on the role of space privateers (avatars) forming cooperative teams and accepting missions involving different objectives such as clearing levels of AI-controlled aliens, navigating randomly generated content and solving environmental puzzles, while progressing their levels, skill abilities and equipment to aid them exploring more challenging levels spread across the entire Blackstar Chronicles Universe.
Privateer vs Privateer Mode is a Player vs Player: (PvP) mode where different teams of privateers (players) battle each other in instanced arenas, separate from the main PvE game.
Ground Combat: Combat uses a touch-tap targeting system GUI as used in Pocket Legends for players to move and activate skills and target AI-enemies. Environmental obstacles include: Solving puzzles by destroying or deactivating flame-turret sentries, opening closed doors, hacking computer terminals or flicking switches in the correct order. Class-specific skill-combinations involve intra/inter-class combinations/timing for players to maximize their damage output by teamwork and communication . Players will primarily level in terms of enhancing their equipment, adding new skills and statistical powerups as well as meeting minimum level requirements to access higher and more challenging levels and continue their branching story options.
Plot
You'd think the depths of space would be pretty empty… but you'd be wrong! After centuries of exploration, mankind learns that the 'void' is actually chock-full of hideous monsters, psychotic robots, blood-thirsty pirates and evil corporations. Good people from all corners of the galaxy need heroes – like YOU – to take arms against this constant tide of violence and to preserve humanity against its many threats!
Go aboard the "UCS BLACKSTAR" – a colonial super-carrier in the furthest reaches of space. Surrounded by mutant aliens, corrupted by criminal pirates, and controlled by opportunists… It's the sort of place where a hero – like YOU – can find a lot of action and earn a LOT of credits!
Star Legends

Screenshots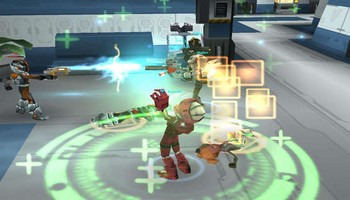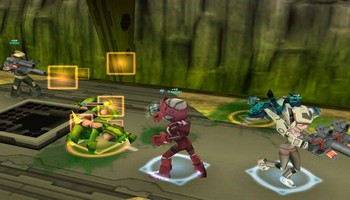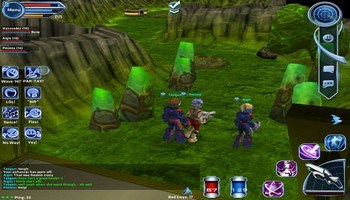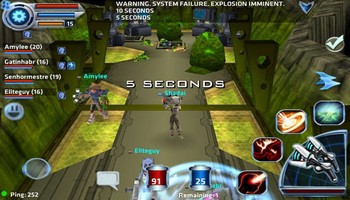 Star Legends

Videos