Star Wars: Force Arena is a free-to-play Star Wars-themed PVP real-time strategy mobile game from Netmarble Games and Lucasfilm where you lead a team of iconic Star Wars characters into 1v1 real-time battles against other players from around the globe. Players control customized squads of characters and vehicles used to destroy the enemy squad's automatic defense turrets and shield generator to activate the final airstrike blow. Star Wars characters not only include characters that appear in the films, but also ones from spin-off films, TV series, and comic books, like Rogue One, Star Wars Rebels and Star Wars: Princess Leia, as well as Star Wars: The Clone Wars and the Star Wars sequel trilogy.
Game Features
BATTLE or join forces with other players from around the globe in real-time 1v1 or 2v2 PvP arena battles
LEAD a team of iconic Star Wars™ troops, including Darth Vader, Luke Skywalker, General Grievous, Han Solo, Princess Leia, and even new Star Wars™: The Last Jedi characters such as Rey and Kylo Ren!
COLLECT character cards and upgrade your favorites to create the ideal Rebel or Imperial squad while leveraging powerful character duos that boost your effectiveness in battle.
COMPETE to earn rewards, special characters and bonus items by participating in events as you climb to the top of the leaderboards on your journey for galactic dominance!
Star Wars: Force Arena

Screenshots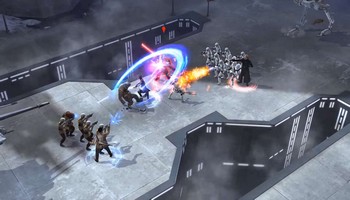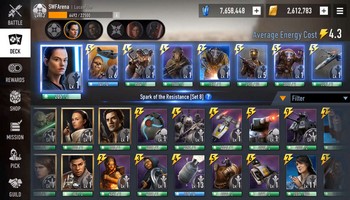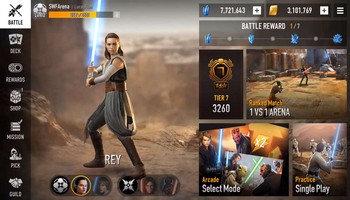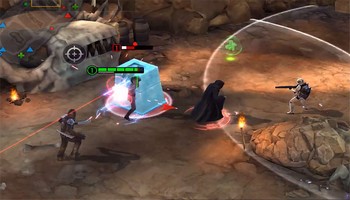 Star Wars: Force Arena

Videos