Starpires is a MMOTBS that brings forward classic turn-based strategy gaming into a massively multiplayer environment. Providing a great depth of strategy and copious PvP battles, players compete against each other and clans of space pirates to build the largest galactic empire. Create a vast empire, nurturing its population, and building an army ready to defend yourself from attack from hostile pirates or other players, while forging alliances or striking at the heart of their own dominion before they attack you.
Game Features
– Colonizing many distinct planet types while carefully managing resources to build a thriving economy.
– Build a powerful military force while balancing offensive and defensive capabilities
– Wage war against both pirates and other empires through a variety of attack types and special operations.
– Create alliances and manage diplomatic relationships.
– Research new technologies and acquire powerful "boosts" which can be used decimate your enemies.
– Move up the player rankings to become the most powerful empire in the galaxy.
– Free-to-play with tens of thousands of active players.
Starpires

Screenshots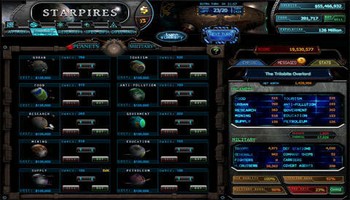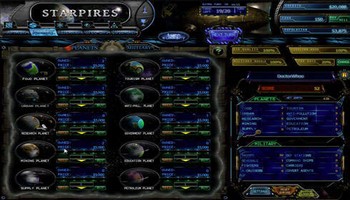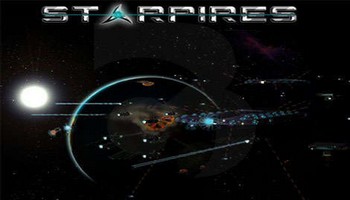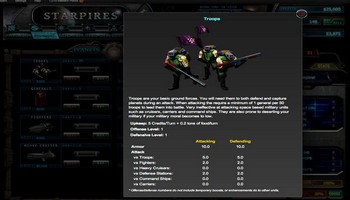 Starpires

Videos