Super Animal Royale is a now free-to-play top-down multiplayer survival shooter where players fight fight for furvival is a cute battle royale spin off! Super Animal Royale is a 64-player, frenetic, top-down 2D battle royale where murderous animals fight tooth, claw, and machine gun across an abandoned safari park. Cut tall grass and loot abandoned structures in search of the guns, explosives and health juice you'll need to survive, and watch out for the poison gas, slowly seeping in from the edges of the map. Super Animal Royale features carefully balanced run and gun gameplay combined with an intuitive fog of war system that restricts a player's view to line of sight, allowing for sneaky, strategic play. Whether predator or prey, only one animal can reach the top of the food chain, and with guns in their paws it's anyone's guess which one it'll be.
Game Features
▶ Survival of the Fittest: Scavenge a variety of powerful weapons, armor and items to become the apex predator in intense 64-player online matches.
▶ The Superest World: Explore a massive, beautifully illustrated 2D island and discover its hidden lore, by chatting with its inhabitants and scouring its rich environments for clues.
▶ Different Stripes for Different Fights: Collect hundreds of animal breeds and customize them with thousands of cosmetic items, weapons, outfits, and even umbrellas!
▶ Evolving Events & Updates: Enjoy an endless stampede of new content, including seasonal outfits, animals, and weapons to collect.
▶ The Fast and the Furriest: Flatten your foes while rolling dirty in a Hamster Ball, or mount a Giant Emu and peck your way to the promised land.
Super Animal Royale

Screenshots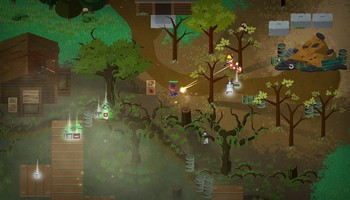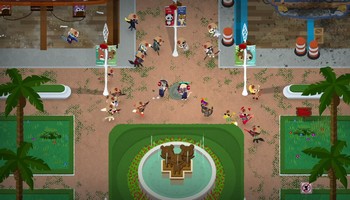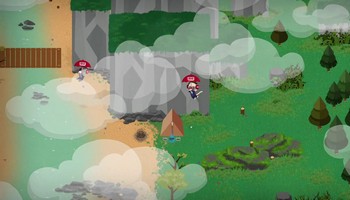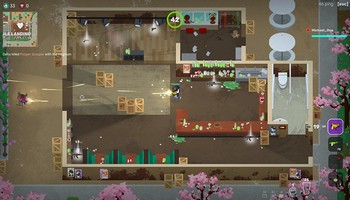 Super Animal Royale

Videos