Super Mecha Champions is a free to play action shooter for PC and mobile by NetEase featuring mecha combats, which sets scene in a neo-futuristic Alpha City. An exciting battle is taking place here, you need to overcome opponents with cutting-edge weapons, magnificent mechas and vehicles, aiming for the highest honor of being a champion! The account data of mobile version cannot transfer to the PC version. Also, players of the PC version will never match with players of the mobile version.
Game Features
▶ FANTASTICAL NEO-FUTURISTIC CITY: Super Mecha Champions takes place in a Japanese manga styled city, with exquisite graphic quality for maximum visual impact! Play as one of the aces in the Super Mecha League and soar through the neo-futuristic city as you search for the secrets behind Alpha City!
▶ WIN BY BECOMING ONE WITH MECHA: Summon any of the 10 dashing mecha with just a click, customize it with any of the assorted skins and graffiti, and pilot your very own machine into the battle! Vigorous brawls between pilot and pilot, strategic confrontations between pilot and mecha, metallic clashes between mecha and mecha… All the possible encounters await your exploration!
▶ MULTIDIMENSIONAL COMBATS AND STRATEGES: Charge right into ground melees or aerial dogfights, solo or in groups! Skilled control and battle plans are just part of the fast-paced and immersive excitement!
▶ UNLIMITED FIREPOWER FOR UNPRECEDENTED BATTLE: Weapons with unlimited ammo and auto-aiming to pump your adrenaline to the max! Feel the elation from sighting the enemy to target locking, firing and blasting! Relish the liveliness as you launch towards victory!
▶ POWERFUL HIGH-TECH WEAPONS: ION CANNON, FLAMETHROWER, EXPLODER BOT LAUNCHER: Ferocious fights are pending and they demand flexibility, adaptability, and mastery of high-tech weapons. Keep vigilant of incoming barrage while tuning what you have at disposal to the maximum effect!
▶ MYRIAD MODES AND IMMENSE MAPS: Duo battles, 10-player arena, 100-player shootouts… Many one-of-a-kind game modes to choose from, with boundless maps, a rich variety of scenarios, and nifty combinations of vehicles. Pick your favorite game mode and dominate the arena!
Super Mecha Champions

Screenshots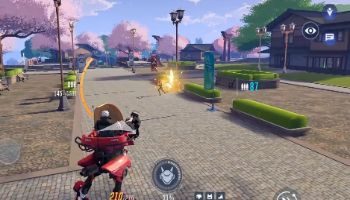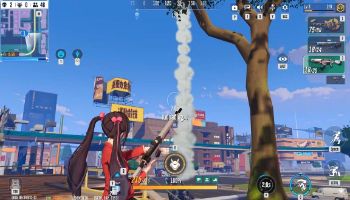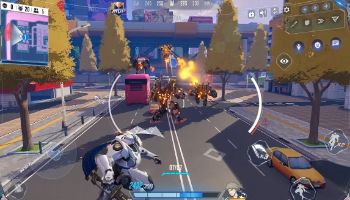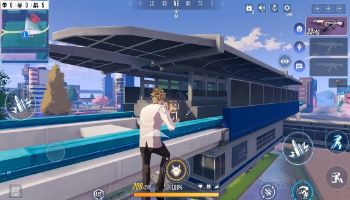 Super Mecha Champions

Videos
trailer
trailer 2
trailer 3