Synced is an upcoming free-to-play sci-fi TPS (third-person shooter) for PC (Windows), PS5 and Xbox Series X/S. The game is set in the near future of our world, where nanotechnology has turned against civilization. Similar to classic looter shooters, players can obtain resources in PvE and PvP to build up their character and unlock weapons and mods. Their characters can also sync with creatures (Nanos) they take down, turning them into class-based Companions on the battlefield (Crusher, Suppressor, Guardian, and Seer). Two Nanos can be equipped at a time switched between on the fly.
Game Modes
▶ PvE: a squad of three Runners exploring the abandoned wasteland, overrun industrial facilities, dark caves and more to go up against hordes of Nanos and powerful bosses, gather resources and piece by piece reduce the Nano infection that took hold of the Meridian.
▶ PvP: it's time to take on other Runners and Nanos in a fight to gain the most Nerva before the harvesters leave the map and your time runs out.
▶ Solo: for those Runners who want to face the Meridian alone (save for their Nano Companions)
Increased influence of Nanos – a greater range of Nano mods now provides access to more skills, abilities and tactics on the battlefield
Game Plot
In the wake of a cataclysm known as the Collapse, the nanomachines have turned against their creators, consuming humans to propagate themselves and transforming into the deadly Nanos. In this apocalypse, players take on the role of a Runner, brave fortune-seekers who scour the Meridian for the valuable nano-energy substance known as Nerva.
Synced

Screenshots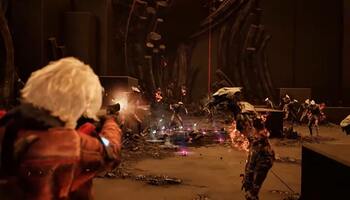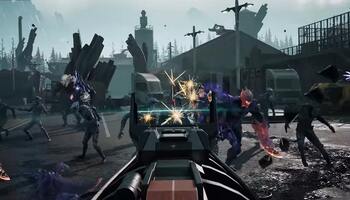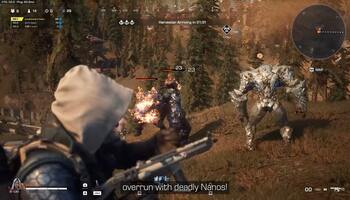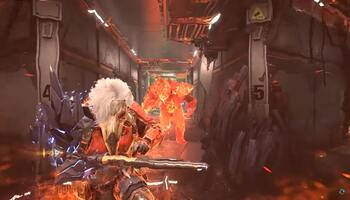 Synced

Videos