Tabletopia is the only free-to-play sandbox virtual table with 100% licensed tabletop games made by professionals. It is an F2P alternative to Tabletop Simulator (TTS), featuring over 2,000 games to play for free. Play how you want with whom you want: your guests don't need accounts to play. Enjoy the great graphics, realistic physiscs, and digital perks like ready setups, customizable cameras, and intuitive controls. Make your own games with no programming skills required. Tabletopia is a sandbox system. That means no AI to enforce the rules, so you still need to read the rulebook to know how to play the game.
Choose a game from our extensive library, create a table, send the link or room number to your friends or other Tabletopians, and let the game begin. Or go to Find & Play section and join an already created table.
Game features
▶ Advanced digital arena: for playing board games in an experience almost like gathering around a real table.
▶ Hundreds of licensed board games: including both designer classics, recent hits, and tomorrow's Kickstarter releases.
▶ True cross-platform experience: available now on PC, Mac OS X, coming soon to iOS and Android devices.
▶ Automated game setups:, shuffling and dealing of cards, tracking player turns, and many other automated features.
▶ Public and private: game tables, matchmaking system, etc.
▶ Sandbox gaming: Ability to create your own games with no programming knowledge required (browser version).
▶ Augmented Reality support: Unique experience with Tilt Five™: just wear Tilt Five™ glasses and animate your game board.
▶ Specialized tools: for designing, playtesting, demonstrating, and monetizing your board games (browser version).
Free-to-play Model
Tabletopia is free-to-play on Steam. No subscriptions or recurring payments are required to play.
Tabletopia

Screenshots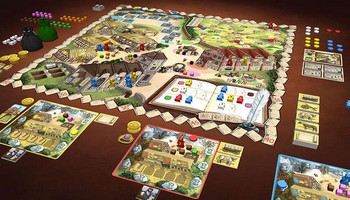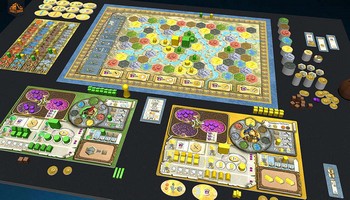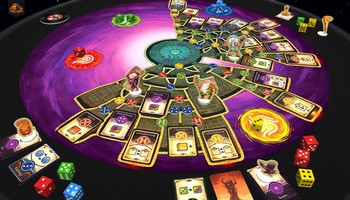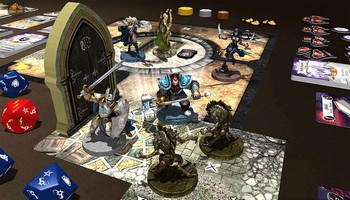 Tabletopia

Videos