Tactical Intervention is a Free to Play tactical FPS with unique mechanics. Drive, bomb, rappel and shoot your way through eleven high octane levels. Command attack dogs, deploy breaching charges, perform drive-bys and control hostage situations! From the brilliant mind of Minh "Gooseman" Le, the co-creator of the seminal team-based FPS Counter-Strike, comes its spiritual successor, Tactical Intervention. Take your role as either terrorist or counter-terrorist and confront opponents in fierce and frantic combat over a variety of high energy maps wielding authentic real world weapons, from the classic P90 to the terrorist favourite, the AK47.
Featuring unique games modes and mechanics not seen in other shooters, Tactical Intervention allows you to experience first person combat from an entirely new perspective. Hijack a car to take part in an intense highway chase; unload your high-powered Gabard shotgun at the VIP while leaning out the window, as your opponents scramble to protect him. Take out the covering helicopter with a well-placed shot from an RPG while you handbrake turn to broadside your target.
Experience the thrill of rappelling down a building, kicking in the plexiglass, hurling a flash bang, grabbing a hostage as a human shield, and dealing some rapid fire death with your Uzi. Use riot shields to defend yourself against enemy forces and then command your vicious German Shepard attack dog to savage terrorists out of line of sight. Dive to cover and lay down suppressing fire with your Aug assault rifle so your teammates can liberate the terrified hostages.
Combining the strategic elements of modern team-based shooters with the pure thrill of the original Counter Strike series, Tactical Intervention brings a whole new level of gaming to the battlefield and lets players feel the true intensity of battle. With a huge variety of weapons, special equips, authentic combat uniforms and paths to victory, Tactical Intervention truly is the next evolution in team-based combat. So grab your P90, slap on a red-dot, twist in a silencer and dive into TI!
Game Features
– Created by Minh 'Gooseman' Le, co-creator of the original Counter-Strike.
– Dozens of authentic weapons with true-to-life statistics including the P90, AK47, Uzi and M4.
– New items for new tactics including attack dogs, riot shields, breaching charges and night vision.
– Unique combat situations – Use hostages as shields, rappel down buildings, engage in a high speed chase, and many more.
– Fully customizable load-outs with hundreds of options allow you to be ready for any situation.
Tactical Intervention

Screenshots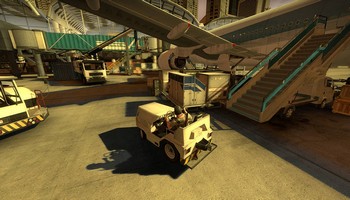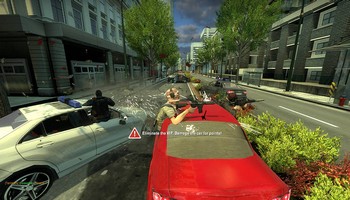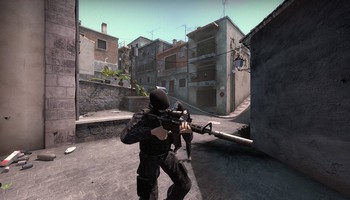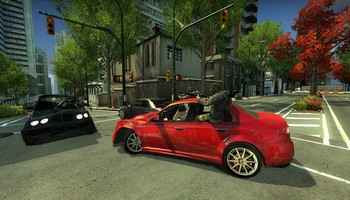 Tactical Intervention

Videos