Tacticool is a free-to-play, isometric 5v5 cross-platform multiplayer shooter for mobile by Panzerdog, incorporating realistic physics, cars and a destructible environment that players can use to their advantage in combat. Tactical and coordinated play comes first, so players must join friends or squads to divide roles and annihilate the enemy throughout a variety of unique maps with unexpected elements in them, such as zombies, a rogue tank or a merciless train running over everything in sight.
Game Features
Run, Dive and Hide: during fast and furious matches players engage in on-foot combat as well as drive different vehicles (including pickup cars with mounted machine guns) alone or give their teammates a lift, run over their opponents, lay an ambush for unaware enemies and use all the advantages of their environment.
Appraise, Use or Avoid the Environment: players can interact with their environment to hunt other players or to hide. Destructible cars, dangerous fences tubes, and barrels await in Tacticool. Such NPC's asatrain, tank or a submarine are also physics driven and may be the cause of players' death.
Extensive Weaponry: Tacticool offers a huge range of primary, secondary and special weapons with awide range of customization options. More than 20 operators of 4 rarity types have their own unique features, which can affect weapon performance, and, therefore, player's tactics.
Squad-based Multiplayer/Coop: tactical and coordinated play is achieved by creating squads out of 5 friends. Play together, divide roles within your squad to achieve victory.
Maps: 5 unique maps with unexpected elements on them: zombies in the Zone39, a tank in the snowy Tlensk city, a merciless train that runs over everything, that stands on the tracks in the Old Depot and more.
Adjustable Controls: Tacticool utilizes joystick mechanics, buttons' position on the screen, as well as screen sensitivity, can be changed by the player to ensure comfortable and efficient controls. The game supports haptics (buttons, weapon, explosions).
Tacticool

Screenshots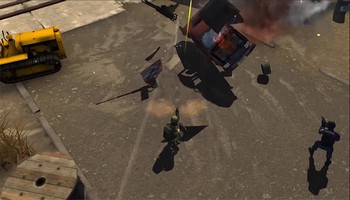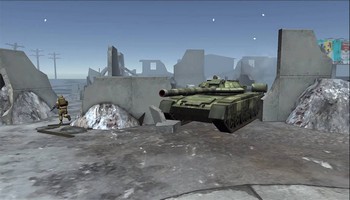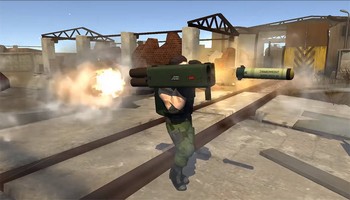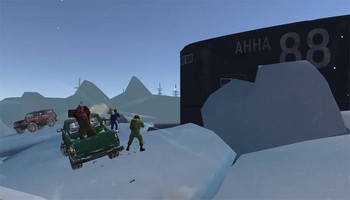 Tacticool

Videos