Tales of Pirates is a fully 3D designed multiplayer online RPG game based on 5,000 years of background history with Piracy as its central theme. First published by IGG, the game was terminated before getting revived by several publishers under different game names such as Pirate King Online and Pirates Online. The game is comical in nature and has humorous looking characters and creatures. The games scenery is splashed with bright and beautiful colors everywhere. The exaggerated movements and actions of characters as well as objects, topped with an atmosphere that is very relaxed, makes the game consistently entertaining and always interesting and fresh for newbies and veteran players alike.
The game is based on the adventures of Lance, a human raised by good, caring, loving people, Phyllis, a girl with a shortened lifespan (which does not affect gameplay), Ami, a young little girl that does not age, and Carsise, a big-buff good guy. The world they live in is made up of multiple continents and islands in which they travel by foot or by ship, killing monsters and other obstacles in their way with a wide variety of weapons.
The largest cities are all ports, although their climates are quite different, ranging from Shaitan's deserts to Icicle's frozen plains. It is in these cities in which newer characters slowly build up their skills and fighting prowess before adventuring into the unknown. Each fighting class does all of its class advancements in their corresponding city, e.g. swordsmen change classes in Argent, hunters in Icicle, herbalists in Shaitan, etc.
Game Features
– Top Quality Design: Sail across the vast seas, roam across the mighty lands, and witness the bright and colorful world of humans and creatures. Live in a fantasy world, where dreams take flight to become reality. Experience a quality-designed animated world: view the shimmering reflections of the sea waves at sunset; hear and take sight of the whistling and rustling of the trees as wind blows. With leading technology being employed for the design of this game, every corner is an anticipation to wonder!
– Depth of Game History and Background: Stemming back to the olden Europeans seafaring times, the game combines the main theme of piracy with the immense history very well. The use of leading technology creates an entirely magical world where players reside in. Experience the mystery of the endless seas, feel the romantic and interesting life of a pirate. It is the one and only unique world for pirates to be in!
– 4 Characters with Lots of Professions to Develop: There are four types of characters in the game-Lance, Ami, Carsise and Phyllis-each has his/her unique features, and players can decide some detailed appearance for them too. But more importantly, there are dozens of professions for each character to choose from! For instance, Lance can choose professions between Swordman, Sharpshooter, Hunter, Explorer, Voyager…
– Numerous Cities and Unprecedented Great Scenes: The cities are buzzing with people, commerce, and culture. It is a place for adventurers to gather, to barter their items, replenish potions, activate new quest and exchange information. Guilds can be formed to bring one another closer. No fighting will be allowed in any city as it is heavily guarded.
– Intricate Land Battle Design: Boasting a real time battle designed which is player controlled, coupled with the delicate special visual effects incorporated into the battles, the land battle design remains a sight to behold.
– Revolutionary SeaBattle System: It is the first and newly designed system that allows for large scale and exhilarating sea battles. As the number of participants increases, different strategies utilized in fighting the battles become ever more important.
– New Island Battle and Island Development System: Incorporating a new Real-Time strategy battle system, the island battles prove to be intense and exciting. Additionally, players are able to get involved in the development and expansion of their islands. Oversee architectural design projects, pitch in on the creation of new buildings, direct navies in defending your new island from invaders!
– Myriad of Items and Equipment: The immense store of items and equipment available allows players to create their desired endgame gear and form their own identity. For the more adventurous, there are plenty of treasure maps available for treasure hunters to search for. There is always something to do or to search for in this game based on the theme of pirates.
– Diverse Job System: Many job specializations and character types are available for players to choose from. With this, they are able to form their own identity and choose the desired job based on their own personal playing style. Because of the diverse job spectrum, the interaction between players within the game deepens. This provides a sense of realism in the world as individuality and uniqueness come into play.
Tales of Pirates

Screenshots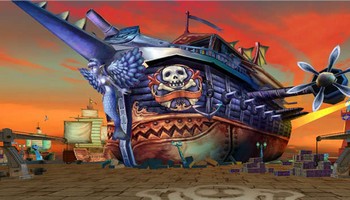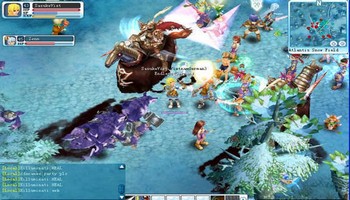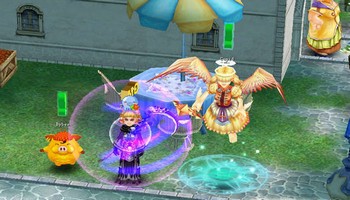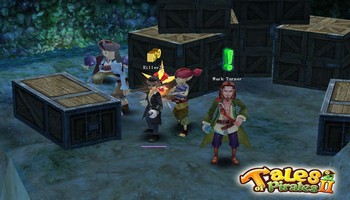 Tales of Pirates

Videos