Tarisland is an upcoming free to play* MMORPG for PC (Windows) and mobile (Android, iOS) featuring PVP, PVE, raids, diverse classes and builds, and a vast world to explore. Developed by Level Infinite (who also made HoK, ToF…). Tarisland features different biomes, environments, and civilizations, each with their own culture and variety of races. Ten different game modes offer players new quests and opportunities to explore every corner of Taris. Players can choose from 9 fully customizable classes (bard, warrior, mage…), two specializations and over 40 talents each offering even more options. Further customization include various equipment sets, free allocation of attribute points, and a wide selection of costume sets and mounts. Talisland offers new PvE content and PvP challenges on a seasonal basis so everyone can start questing together at the start of every new season.
Game Features
– 9 fully customizable classes, 2 specializations and over 40 talents
– Wide selection of costume sets and mounts
– 10 different game modes ranging from PVE to PVP
– Different biomes, environments, and civilizations
– Seasonal progression allowing new content and challenges
Game Plot
At the birth of the universe, it is said that there were three primordial gods: Reese, Acheron, and Moira. Until life was born on a planet called Taris, causing a triangular conflict, they were mysteriously connected to the beginning and the end of the planet just by differing values ​​and perspectives. If Acheron's threat cannot be stopped, Taris will fall.
Free-to-Play Model
*Tarisland vows to be an F2P-friendly game with only non-P2W microtransactions (cosmetics, mounts…), in order to create a fair gaming environment for all players. For example, Level Infinite has stated that items that improve attributes can only be traded instead of purchased, and that in-game resources are exchanged directly between players, creating a true economic system. Cooperation between team members is also key to success on Tarisland. The developer has also stated that the same fair approach applies to PvP, where you don't have to struggle to progress.
Tarisland

Screenshots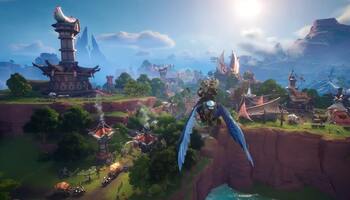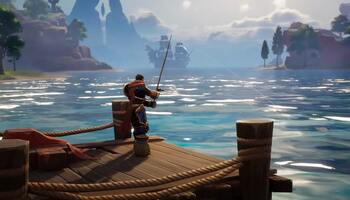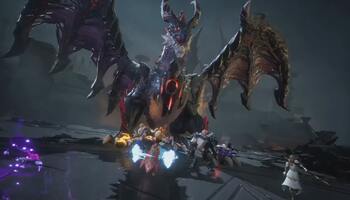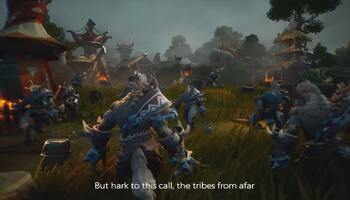 Tarisland

Videos