Team Fortress 2 is a team-based first-person shooter multiplayer video game developed by Valve Corporation. It is a sequel to the original mod Team Fortress and its GoldSrc engine remake. Team Fortress 2 is focused around two opposing teams, Reliable Excavation & Demolition (RED) and Builders League United (BLU) competing for a combat-based principal objective. Players can choose to play as one of nine classes in these teams, each with his own unique strengths, weaknesses and weapons.
Game modes
– Capture the Flag maps: the objective for both teams is to obtain a briefcase of intelligence from the enemy team's base and return it to their own base while preventing the opposing team from doing the same.
– Control Point modes: are more varied in their objectives, but share the common aim of capturing a particular point on the map by having one or more team members stay on the point without the presence of the opposing team for a short period of time.
– Territorial control: is a more complex version of Control Point, in which each map is divided into a number of closed sections, held between the two teams. Each round has one team attempting to seize control of the opposing team's capture point for that section in a fixed amount of time.
– King of the Hill: features a single control point in the center of the map, with teams vying for control over it. The control point is locked for a set amount of time after the round start. Once the point is unlocked, either team can capture it. Capturing the control point starts the team's clock counting down
– Payload maps: feature a length of track atop which sits a bomb mounted on a cart. These maps come in two varieties. In normal Payload maps, one team must escort the cart through a series of checkpoints in a limited amount of time to reach a final target that the other team defends.
– Arena: is a team death-match mode, typically occurring smaller environments featuring a single control point. In each round, players do not respawn on death; a team wins the round by capturing the control point or eliminating all of the other team members.
– Medieval mode: can be played on maps dedicated to this mode, or enabled for any other mode type. This mode forces players to use melee or similar medieval weapons (such as the Sniper's bow and arrow), and alters other non-gameplay facets of the program, such as translating all in-game text chat in a rough version of Early Modern English.
– MvM – Mann vs Machine -: is a six player co-operative mode where the mercenaries are defending a structure against increasingly-difficult waves of robots. Players have the ability to buy upgrades and improvements between rounds using in-game money earned during previous waves.
Team Fortress 2

Screenshots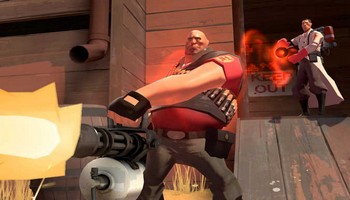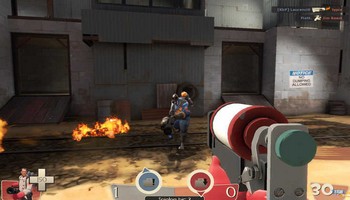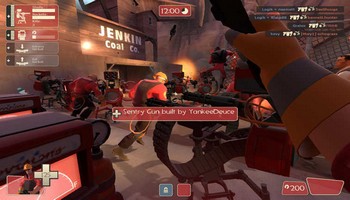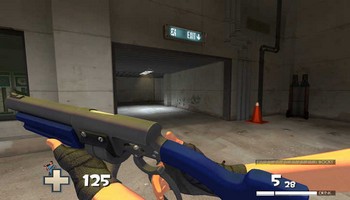 Team Fortress 2

Videos
Team Fortress 2

Review

"

10 years after launch, Team Fortress still remains filled with heretics and is still the most widely played/recommended free-to-play Shooter on the planet.

"
Graphics
TF2 has been praised for its sharp cartoon-styled graphics, which low system requirements opened the floodgates to the majority of PCs. Ultra high settings are also available as "hidden" graphic settings.
Gameplay
Fast match-making and fast-paced, frenetic combat taking place among nine distinctive classes. Competitive play through ranked matchmaking added in July 2016. Extensive customization of items and animations (e.g., taunts), items trading (weapons, cosmetics, weapon skins and utilities).
Replay value
Still very popular 10 years after launch. Valve continues to release new content, including maps, items and game modes, as well as community-made updates and contributed content.
Sountrack
Vast array of cartoonish sounds and effects, plenty of funny voice acting and rich, bouncy music that infuses the game with a feel of James Bond, The A-Team and old war movies.
Free-to-play model
F2P since June 2011, with unique equipment including weapons and outfits available as microtransactions at in-game store. Not pay-to-win. Unrestricted character customization, mode access and level progression.