Teamfight Tactics is a free to play multiplayer online auto battler game developed and published by Riot Games for Android/iOS mobile devices and Windows/Mac PC. The game is a spinoff of popular moba game League of Legends, and is based on Dota Auto Chess by Drodo Studio (available in Dota 2). Players compete against seven other opponents by building a team to be the last one standing. There are also multiple modes of the game which include: Normal, Ranked, HyperRoll and Double Up.
Game Features
▶ ENTER THE DRAGON: Let your comp, and your imagination, take flight as Dragonlands soars onto the scene. With a new champion roster, new mechanics, and the return of a fan favorite in the form of Draconic Augments, you can explore the magic of the Dragonlands alongside new Little Legends, Burno and Poggles, and go where the wind takes you with Chibi Yasuo.
▶ BUILD YOUR TEAM: Unleash an unstoppable horde of champions from a shared pool, then battle it out round by round to become the last player standing. Random drafts and in-game events mean no two matches play out exactly the same, so use your creativity and cunning to hatch a winning strategy.
▶ PICK UP AND GO: Challenge your friends and destroy your foes across PC, Mac, and mobile. Queue up together and find out if you and your friends have what it takes to come out on top.
▶ RISE UP THE RANKS: Full competitive support and matchmaking means there are countless ways to outplay your opponents. From Iron to Challenger, climb the ladder based on your final standing in every game. Keep climbing for exclusive Ranked rewards at the end of every set!
▶ STYLE ON 'EM: Make every match your own with personalized arenas, booms, and emotes. Then, take to the battlefield with your favorite Chibi Champion or Little Legend! Collect new looks just by playing games, or by purchasing them in the TFT store.
▶ EARN AS YOU PLAY: Collect free loot with the all-new Dragonlands Pass, or upgrade to Pass+ to unlock set-exclusive rewards!
Teamfight Tactics

Screenshots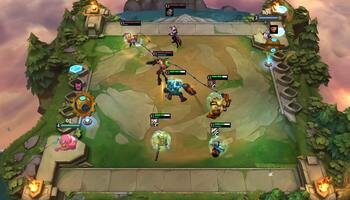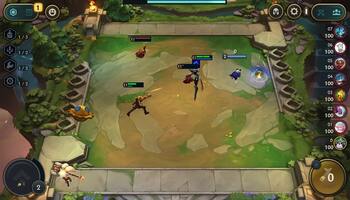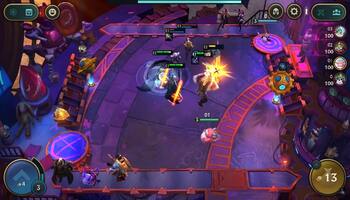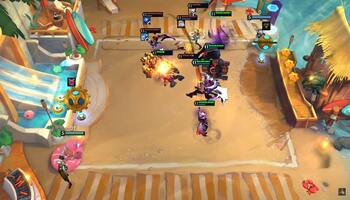 Teamfight Tactics

Videos