The Amazing Eternals is an upcoming free-to-play multiplayer first-person shooter with collectible card features. Create customized, strategic decks and activate them in real-time during battle. The rumors have existed for years. Somewhere in the pages of obscure comics and the strangest pulp paperbacks, there's an ad for a board game – The Amazing Eternals. A board game that will whisk you away to other worlds and transform your will into powerful beings, Eternals, with strange powers and magical abilities.
The Amazing Eternals is currently in a limited access Closed Beta which you can sign up for a chance to enter. However, you may gain instant access to the Closed Beta through their paid Founders Program.
Game Features
REAL-TIME COLLECTIBLE CARD GAME MECHANICS:
Create customized, strategic decks that shape the way your Eternal plays. Draw these cards throughout a match in your own predetermined order and activate them in real-time. Build your deck to play with powerful weapons, lay stealthy traps, stay alive with consistent health boosts, cast deadly spells, and more!
FRAGMENT FIGHT:
Battle for control of the mysterious Fragments scattered across the battlefield in 5 vs. 5 action. Controlling the Fragments harvests their essence, and earns you rewards. Beat back your opponent's advances, and do the Creator's bidding to earn victory in this fast-paced objective battle.
THE BOARD GAME:
Venture deeper into the Creator's game to discover worlds untold. Prove your abilities on the battlefield to advance along The Amazing Eternals game board. Each move will be rewarded by access to new Eternals, Card Packs, Cosmetics and more.
BEHOLD, THE FUTURE:
The future of The Amazing Eternals is endless! We have plans for weekly updates with new cards and balance changes to larger updates with new card sets, heroes, maps, gameplay modes, gameplay systems, and more. But that's just the beginning. From here on it's up to you, our community, to guide the direction The Amazing Eternals evolves.
The Amazing Eternals

Screenshots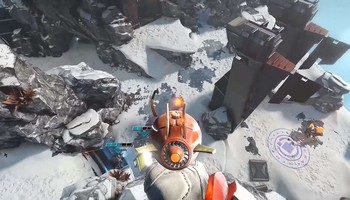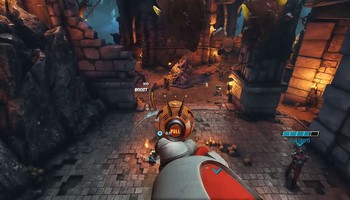 The Amazing Eternals

Videos