The King of Fighters All Star is a free to play* beat 'em up and fighting game by Netmarble for PC (Windows) and mobile (Android/iOS). The game features all characters from the entire King of Fighters game series (you can watch an animated adaptation for free on Steam here). You open your eyes and find yourself in a strange place with all of your memories gone. In order to regain your memories, you enter into the world's greatest fighting tournament. Create a team of the best fighters (out of over 200 original fighters) to stand alongside you in battle in single-player beat 'em up story mode, as well as strategic co-op and PVP modes (Arena, League Match, Tournament).
Game Features
▶ Extreme Combo Action: great graphics and easy-to-learn touch controls, fast-action gameplay, stunning combos and powerful special moves.
▶ Entire "The King of Fighters" series: The first of its kind, beat 'em up action game with all characters (over 200 original fighters) from the entire KOF series from KOF '94 to KOF XV.
▶ Fast-Paced Real-time Matches: Take on players around the world in real-time matches to determine who is the true King of Fighters! Compete in Arena, League Match, Tournament modes and more as you use your skills to become the greatest of all time!
▶ Strategic Co-Op Play: ally yourself with other players to take on the bad guys. Work together to create strategies and be victorious.
Free to Play Model
*The King of Fighters All Star is F2P-friendly in that all of the game content may be played and completed for free. The game has microtransactions in the form of Gacha for extra characters to collect and play, although a fair number of them may be earned for free through the in-game reward system. The game's PVP mode may however be P2W to some extent.
The King of Fighters All Star

Screenshots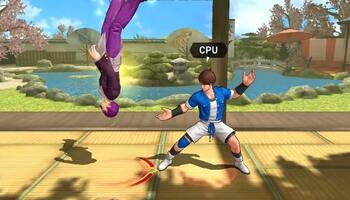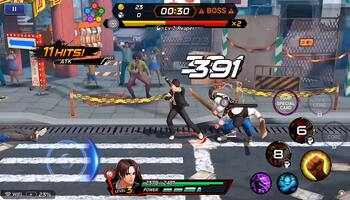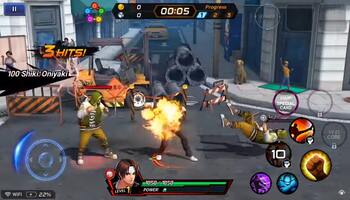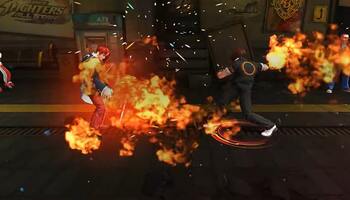 The King of Fighters All Star

Videos