The Knobbly Crook is a free point & click adventure game for PC (Windows) by Gnarled Scar, available on Itch.io (DRM-free) and Steam. In the Knobbly Crook, O'Sirus is a simple paper farmer who aspires to be a Knobbcrookian royal guard–a Guffaloon. Stories of their heroic battles against the fearsome Bogold empire echo throughout the Crook. Unfortunately, they're not currently recruiting simple paper farmers. He's going to have to use every dirty trick in his book to cheat his way to the top.
Three key elements factor into the core physics of the Knobbly Crook and surrounding areas. They have a looping hierarchy, with each element proving superior to one of the others and inferior to the third. By understanding this science, the Knobbcrookians have begun to craft powerful machines and build weaponry specific to felling their foes.
Scissors – Though scissors are the most focused of the blade elements (being two blades crossed), any blade or any forged metal will serve a similar role. Blades are the most important element of the Knobbcrookians because each one has elements of metal in their own bodies. This makes any Knobbcrookian a significant threat against creatures that are paper-based in nature and is why the they herd paper animals and harvest paper crop. This also makes them afraid of rock-based creatures such as Bogolds. Since rock is metal at a base form, it trumps any blade.
Rock – The Bogolds of the Gnarled Scar are almost entirely composed of rock, making them massive, intimidating enemies. Of course, rock is everywhere and entirely unavoidable, but inert rock does not frighten a Knobbcrookian as much as animated rock. The stone Bogolds are not invincible. They fear the bred paper animals of the Knobbly Crook as well as the feral paper-based races in the more savage, distant areas of the world. A bogold will never near the paper sea as falling in would mean certain death. In this world, a rock cannot penetrate a wall of paper, not even a jagged shard.
Paper – The Knobbcrookians know that a paper net will quickly disable the largest bogold and they construct folded paper blades and fearsome whips to fight them. Paper-based races fear the metallic Knobbcrookians as well, but do not view the Bogolds as a real threat. Explorers have returned to the 'Crook with reports of vast paper forests beyond the paper sea, inhabited entirely by intricate folded paper beings. This new world has sparked the Knobbcrookians to build massive ships and form exploration parties, headed for lands rich with exploitable paper. The Bogold religion, however, describes these lands as a sort of living Hell.
The Knobbly Crook

Screenshots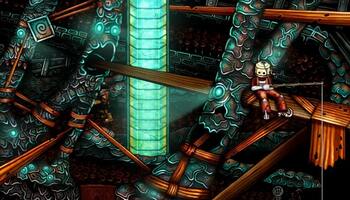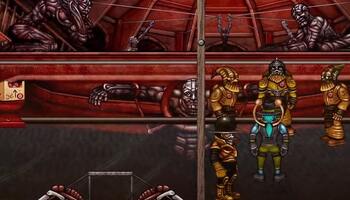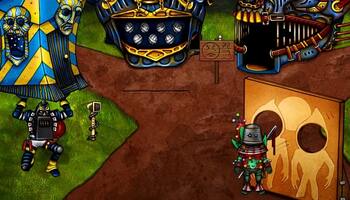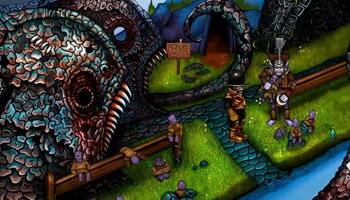 The Knobbly Crook

Videos