The Lord of the Rings: Rise to War is a free to play multiplayer (PVP) real-time strategy (RTS) game for mobile (Android and iOS), officially licensed from and based on the iconic franchise and trilogy of books by J.R.R. Tolkien. The game recreates the fictional world in a relatively faithful rendition. Players can build either Fellowships or Warbands, and collaborate with other members on razor-sharp attack plans and deeply fortified defenses against their rivals. Fans will cultivate the bonds of these alliances on the battlefield, all with the goal of expanding territories via the game's tile-based map design. With the diverse terrains and waters of Middle-earth divided and represented by these tiles, each action-packed victory will claim another piece for the alliance, while each defeat will result in a loss of land.
Game Features
▶ Claim the One Ring: The One Ring has resurfaced in the deserted castle of Dol Guldur. It bestows upon its bearer unrivaled power to dominate Middle-earth, luring all in the land to make ready for a great war.
▶ Seek Tips in the Tavern: If you go drinking in the tavern, you might uncover some tips, tasks and tales. Buy a round, gain a commander's attention and receive special tasks. If you complete their tasks, you just might earn their respect and recruit them.
▶ Join a Faction to Fight: Each faction is drawn to the One Ring, vying to seize it for Middle-earth. Join a faction and enlist in a new War of the Ring.
▶ Explore Middle-earth: From Argonath to Mount Doom, experience J.R.R. Tolkien's expansive world and set out on your own journey.
▶ Assemble Vast Armies: Build an army the likes of which Middle-earth has never seen before, with well-armed warriors, knights, archers and more. Victory is yours, so long as your strategy remains sharp.
▶ Form a Lasting Alliance: Embark on your journey with trusted allies at your side. Establish your place in this vast world by collecting resources, developing settlements and expanding your territory. Great challenges await!
The Lord of the Rings: Rise to War

Screenshots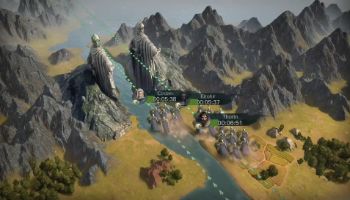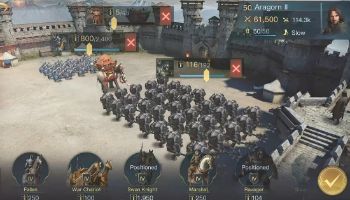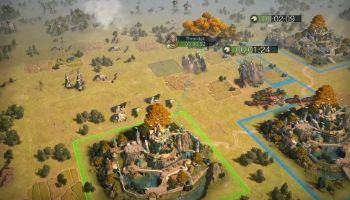 The Lord of the Rings: Rise to War

Videos