The Sandbox is a free-to-play and play-to-earn, decentralized and community driven gaming ecosystem & virtual world for PC (Windows and Mac) in active development (open alpha) and built on the Ethereum blockchain (similar to Decentraland). Players can build, own, share and monetize their voxel assets and gaming experiences. Using The Sandbox's free software, such as VoxEdit and the Game Maker, players can create ASSETs and games, for themselves and for others to play. These can be monetized to earn the creator passive income. Other than that, player can play or experience the different worlds and games developed by the community. Over 165 brands—including Snoop Dogg, The Walking Dead, The Smurfs, Care Bears, Atari, and CryptoKitties —have already formed IP partnerships to create voxelized versions of their worlds and characters in the metaverse. The SAND token is an ERC-1155 utility token (transitioned from ERC-20) that is used for value transfers as well as staking and governance. All tokenomics details may be found at: https://sandboxgame.gitbook.io/the-sandbox/
Game Features (current)
▶ The ability to play games has not yet been released. At the moment, you can try out some templates and previews in the Game Maker software.
▶ VoxEdit: software to create voxel ASSETS, which can then become Non-Fungible Tokens (NFTs) and be imported to the Marketplace.
▶ Marketplace: a decentralized marketplace for trading in-game ASSETS created in VoxEdit.
▶ Game Maker: a visual scripting toolbox that allows anyone to build 3D games for free and to monetize them.
Free-to-play
There will be some free-to-play (F2P) games available in the Sandbox gaming ecosystem or metaverse. But there will also be some games that designers will charge players to play. Currently a few multiplayer games can be played for free in the Sandbox metaverse.
Play-to-earn
The developers have stated that players can potentially earn $SAND through Play2Earn mechanisms on some F2P games and then use this $SAND to access paid games in the metaverse. Add to that, users will be able to monetize the games they create. Play-to-Earn is "unlocked through a rewarding model for players and creators, who will have strong incentives to play and create with rewards that have real-world value".
The Sandbox

Screenshots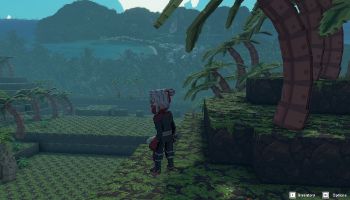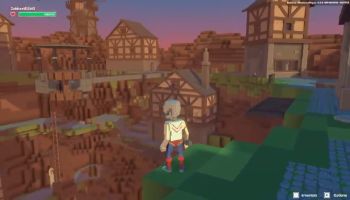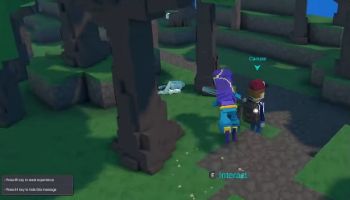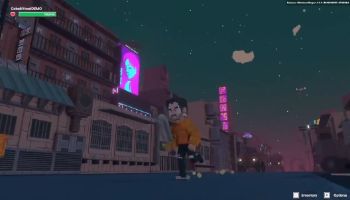 The Sandbox

Videos
trailer
trailer 2
trailer 3