The Ultimatest Battle
is a free-to-play real-time 2D platform fighting/shooter game in which two teams compete in different game modes with an almost completely destructible environment. In the "UB" universe, the player embodies small characters, called "Nubs", who are armed to the teeth and possess an arsenal of weapons that differ according to their class. Each class has its own advantages and disadvantages. The player can modify the appearance as well as the gameplay of each class by using different items acquired throughout the game. Log in before September 27 to receive a Frying Pan in authentic quality.
Game Features
Rich and diverse world
Discover the many zones and evolve in a 2D environment that's almost completely destroyable. Take part in zero gravity battles on the Moon, explore Overmine's quarries, play Pirateship boarders, or treat yourself to the Ultimatest Fried Chicken restaurants.
Class-based Gameplay
In The Ultimatest Battle you play small characters armed to the teeth called Nubs who possess different types of gameplay according to their class. There are 6 playable classes, oriented equally to attack, defend or support other players: you can change your class at any time depending on the situation to lead your team to victory.
Variety of Game Modes
Take control of an area to defend in ControlPoint, and chase the opposing team. Risk your life saving the princess in SaveThePrincess mode, it will give you an advantage by transforming your enemies into chickens. Strike alliances with other players to try and defeat the Boss Casimor and Granny Karnage in Versus Boss mode.
Weapon Arsenal
Each class has an arsenal of four weapons that can be replaced by objects obtained as you advance. All weapons are equal in terms of power. Modifying the equipment of your character class will simply modify its gameplay, so that only technique counts on the field of battle.
Cooperative Gameplay
Helping each other out is really important in The Ultimatest Battle. Playing in cooperation with your allies is the key to victory.
The Ultimatest Battle

Screenshots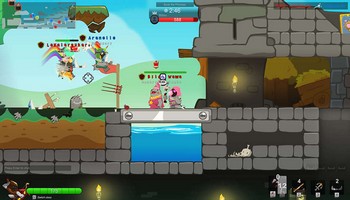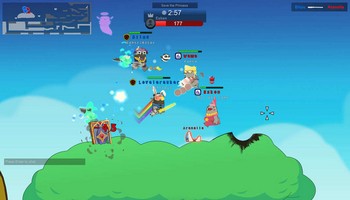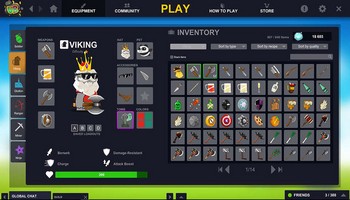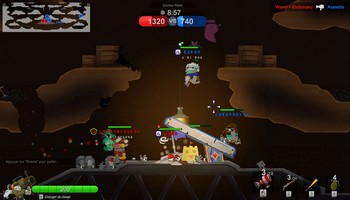 The Ultimatest Battle

Videos