The West is a free-to-play, browser-based MMO from InnoGames set in the Wild West. Players can create their own avatars, choose between four character classes, and take on quests, engage in duels, participate in strategic multiplayer battles, and more. Originally released in 2008, The West received a major update in its 2.0 version, which brings a redesigned map and interface along with an overhauled job system and other upgrades. Follow the tracks of Jesse James and Billy The Kid: explore the Wild West, fight duels with other online players, conquer forts and experience exciting adventures!
Gameplay
Create your own avatar to follow in the footsteps of famous heroes of the West, like Billy the Kid and Buffalo Bill. Choose between the four character classes of dueler, worker, soldier, and adventurer, and complete exciting quests. Challenge other players to duels, build a town with them, and take part in strategic fort battles! more…
Features
Four Classes | Choose from the Dueler, Worker, Soldier, and Adventurer classes.
Duels and Poker | Engage in duels or play poker with other players.
Towns and Fort Battles | Join other players to build a town or participate in strategic multiplayer fort battles.
The West

Screenshots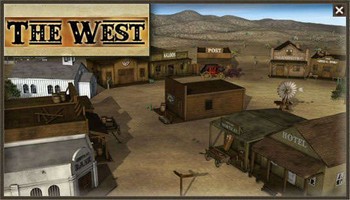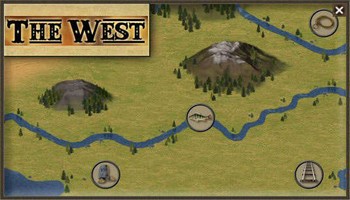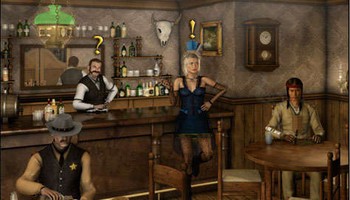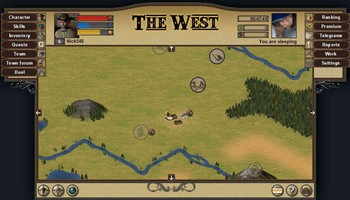 The West

Videos