Throne of Elves is a free-to-play mobile MMO ARPG by PopPace, based on the 2016 Chinese animation movie Throne of Elves, which is the sequel to the 2014 animated film Dragon Nest: Warriors' Dawn, based on the popular MMORPG, Dragon Nest. The game is currently available in open beta around the globe for Android devices, with iOS support in the works. Throne of Elves features top 3D graphics, 4 classes at launch, a dual weapon system, a pet system, customization, clans and guilds. The story revolves around the mythical Elven world of Altera, where the dragon forces are revolting. To restore the balance between order and chaos, epic battles unfold between the beautiful Princess Liya and the Dark Elf Elena, who has gained possession of a jewel so powerful that it allows its holder complete authority over all of Altera. It is time to gather all adventurers to fight against the forces of evil.
Game Features
3D Gameplay Visuals: Find your favorite view and watch your team take down the enemies with top-notch 3D graphics for mobile and through real-time action PvP combat.
4 classes, advanced character: Kensai, Ninja, Ranger, Demon Hunter, with over 50+ skills to choose from. Jump, roll, and hit actions used to inflict double damage.
Unique dual weapon system: allowing you to switch weapons in battle freely and create powerful combos.
Summon cute pets: Summon 3D cats and dogs to fight by your side, each with their own skills and level up system.
Customize your character: Numerous outfits designed for each class (Dragon, wolf and unicorn mounts).
Clan and guilds: Group up with friends and guild mates to take down the server boss, engage in mass-scale PvP combat and receive epic loot in raid dungeons
Throne of Elves

Screenshots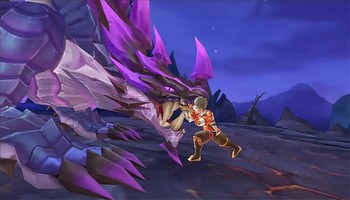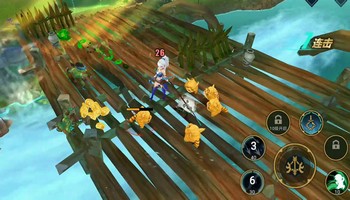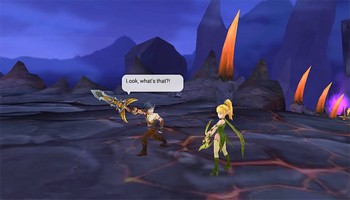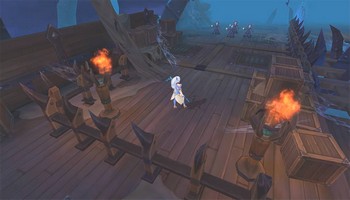 Throne of Elves

Videos
trailer
trailer 2
trailer 3