Toram Online is a free-to-play* 3D MMORPG for mobile (Android/iOS) and PC (Windows) made by Japanese studio Asobimo. There are no "Class Systems" in this game, so you can freely build and dress up your characters, create weapons and armors, acquire any skills you want. For example, you can create a character that can cast magic skills when you equip a sword, and create a character specialized in creating items. There are a lot of equipment and avatar items to dress up your characters. You can get equipment from monsters or create at blacksmiths'. You, adventurers will explore the mysterious world with your friends in real time. Cooperate with your friends and defeat the fierce monsters.
Game Features
▶ Unrestricted character creations: With more than 500 billion combinations available, feel free to create your own character to your liking!
▶ Sword? Magic? Anything you like: "Profession", which is often the case with MMORPG, does not exist in Toram. Sword? (Magic) Staff? Bow? Halberd? Feel free to decide your own fighting style.
▶ Build & Train your character: Equipped with a "Skill Tree" system enabling players to enhance and strengthen their characters as they wish. Create combos and discover your own battle style!
▶ Changeable weapons and equipment color: You can color your favorite weapon with the color you like when you obtain equipment with a "Color Info". Moreover, you can freely create the abilities of your equipment as you proceed further with the game.
▶ Full Coop Gameplay: connect you with your friends online across the country. The powerful monster that you fail to beat on your own could possibly be knocked down by forming a party with your friends.
▶ Solo Party play: You can even enjoy party play when you are playing alone by borrowing and battling together with other player's character known as "mercenary" or by summoning a "partner" from your own sub-characters.
Game Plot
Hundreds of years ago, the ground was split by the cataclysm all of a sudden.
The gods hastily joined the grounds, however, the world looks like awkwardly patched.
Since the nations were destroyed, people are divided into four groups regardless of race.
You will meet various people in this world, experience numerous adventures, and face the mysterious existences underworld…
Free-to-Play Model
*Toram Online is F2P-friendly in that all of the game content is available for free. You can beat the game without spending and spending options will only slightly speed up progression. Most items purchased with cash are cosmetic items. The game has a generous in-game reward system that allows players to progress at an enjoyable rate without spending.
Toram Online

Screenshots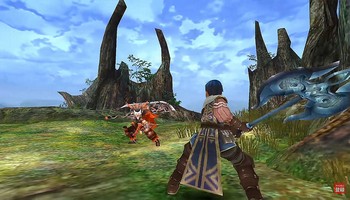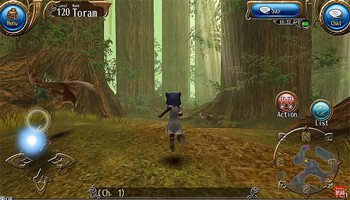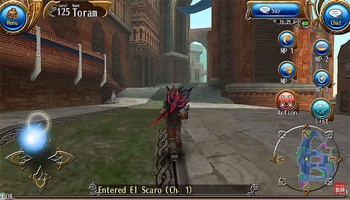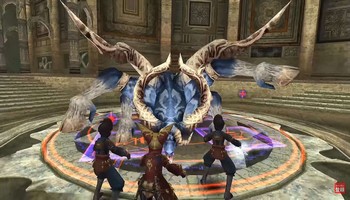 Toram Online

Videos