Trackmania is the latest free to play* title in the popular arcade racing game series. Trackmania is available on PC (Windows), and coming to PS4, PS5, Xbox Series S|X, Xbox One and Luna cloud gaming in 2023 with cross-play and cross-platform progression. It is a refreshed sequel to TrackMania Nations Forever. Play in an online multiplayer environment or solo against ghosts of players. Improve steadily thanks to innovative gameplay features, regional, national and world rankings, and medals and skins to collect.
Game Features
▶ STARTER ACCESS: Enjoy a fun racing experience for free with regularly updated content and collectable rewards (Unlock medals, trophies, and prestige skins).
▶ NO AI, REAL PLAYERS' GHOSTS: Even solo, race against other players' ghosts that are close to your level to help you improve progressively, at your own pace.
▶ RACE SOLO OR WITH FRIENDS: Climb the leaderboards in the intense versus-style 3v3 Ranked mode. Race on wacky tracks in the 60-player Royal mode, or play by yourself to beat your regional, national and world records on dozens of tracks.
▶ REGULARLY UPDATED CONTENT: 25 official tracks, updated every 3 months and playable solo, online and locally to practice your racing skills.
Free-to-play Model
*The free to play, starter edition of Trackmania gives you access to the solo campaign and ranked mode, that is, the game's main gameplay components worth hundreds of hours of playtime if you like the challenge of competing against yourself and/or others on dozens of different tracks. The free version doesn't include the 280,000 tracks created by the players, nor does it include the regular Esports events like the Cup Of The Day, or the more social and community-oriented features such as Trackmania clubs, allowing groups of players to create and share their own car customizations, organize private rooms and most importantly, the ability to build their own campaigns and competitions.
Trackmania

Screenshots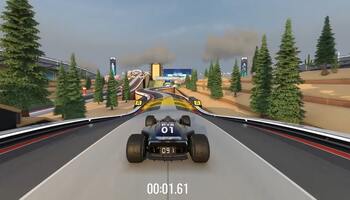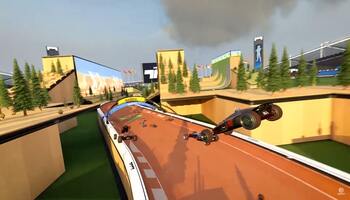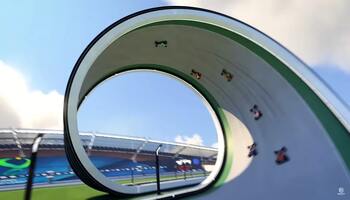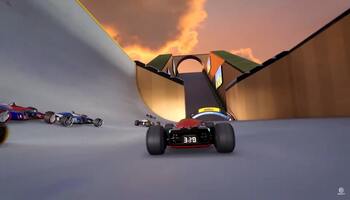 Trackmania

Videos