Transformers: Earth Wars is Free to play real-time strategy game based on the Transformers franchise. Side with the Autobots or Decepticons and assemble the ultimate team of Transformers using Combiners, Triple Changers and Beast Wars characters. Construct the Space Bridge to summon classic heroes Optimus Prime, Grimlock and Bumblebee through to infamous villains Megatron, Starscream and Soundwave. Forge colossal Combiners including Devastator, Superion, Predaking, Bruticus and Volcanicus, the new Dinobot Combiner.
Game Features
Ally: Join alliances, chat with other players, and battle real people from around the world.
Wage war: Assemble the ultimate team of Transformers characters and build an impenetrable base using missile launchers, shock towers, and laser turrets.
Defend & attack: Deploy your team of Transformers characters and attack the opposing faction. Fortify and defend your base from enemy raids.
Choose a side: Your choice determines the destiny of the planet. Battle as an Autobot or a Decepticon.
Autobots: Join forces with OPTIMUS PRIME and his heroic team of Autobots as you move through each level defending the planet against the power hungry Decepticons.
Deceptions: Challenge the Autobots with MEGATRON and his assault team of Decepticons to ravage the planet and synthesize energon, destroying Earth's natural resources.
Transformers: Earth Wars

Screenshots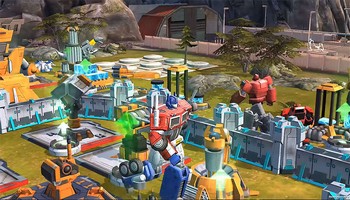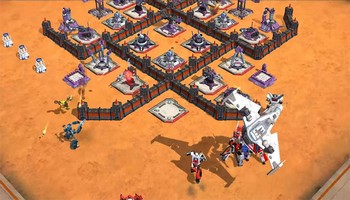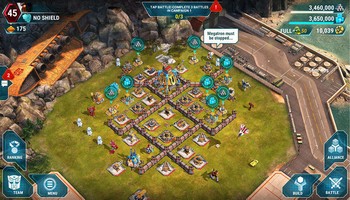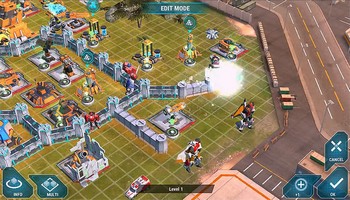 Transformers: Earth Wars

Videos
trailer
trailer 2
trailer 3