Transformers Universe is a browser-based war MMORPG game. Side with honour and help defend the universe, or stand shoulder to shoulder with tyranny and crush all. Choose your allegiance and prepare for war. Recruit from dozens of brand new, never seen Transformers warriors, each with their own distinctive skills and abilities. Build your squad and prepare for combat. Commander – be ready to traverse difficult terrain on missions to eliminate the enemy, and in the fulfillment of objectives that will take you one step closer to winning the war, and one step closer to reclaiming Cybertron. But beware – this planet has not yet revealed all its secrets. Intelligence suggests there is more than merely humans, Autobots, and Decepticons on this world…
Game Features
Fight for your faction: As a commander of your chosen side, you have an important role to play in the faction war. You will encounter multiple battle scenarios, each with its challenges and tactical advantages. Learn these, and get the upper hand on the opposing faction.
All of your efforts on the battlefield – whether successes or failures – count not only for individual honors, but also towards the overall standing of your faction. This is not just about winning the battle; it's about shaping the war.
Prove yourself Commander: As you strengthen your battlegroup , you will be able to engineer your warriors to fit your newly-learned tactics. Make strong bonds with fellow commanders, learn to utilize your skills, and choose who will work best in your team in each battle you face.
Earn distinctions, medals and achievements based on how well you perform in each battle. Destroy three enemies in one hit or be the best supporter in your team, and you will be recognized – or even awarded a medal – for your skills.
Plan, Seek and Destroy: Command your squad of specialist warriors – pick from your collection and choose the right warrior to suit your combat style. Work together with your team to compliment skills and overpower enemy forces efficiently.
Upgrade and repair your warriors – customize how your warriors look, feel and perform with remodels, hundreds of equipment improvements and powerful upgrades.
Battlefields: Across Earth lie the battlegrounds where history will be written, and where the fates of both Autobot and Decepticon will be determined. Humanity has fled from the ashes of your arrival, leaving deserted towns, cities and even entire islands in their wake. These alien landscapes will be the backdrop of your conflict.
Transformers Universe

Screenshots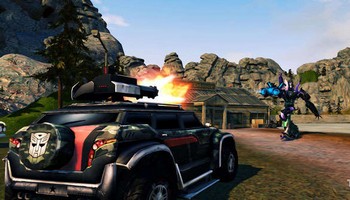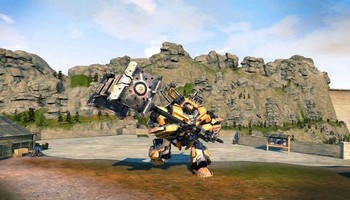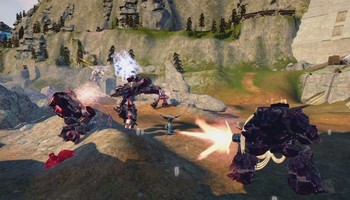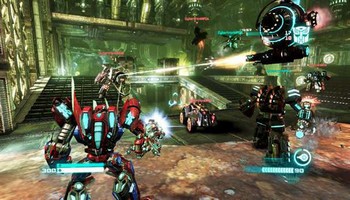 Transformers Universe

Videos