Tray Racers! is a free-to-play racing game for PC (Windows) and Switch, from the creators of PHOGS!. The game is set in a vibrant post-apocalyptic world. Armed with nothing but your trusty tray, you play as a ragtag kid speedster – race solo or with up to 16 players through a wacky playground of randomly-generated sand dunes, cute critters, bouncy cactus forests and more! Surf the sizzling sands. Dazzle your pals with tray tricks. Hitch a ride on a giant worm. And outspeed your friends to become…the ultimate Tray Racer!
Game Features
🌵 Hold onto your butts! It's time to race… 🌵: Surf the dunes on your very own tray. Race solo or in online multiplayer (with up to 16 players!!). Embrace your inner daredevil with *bonus speed* for near misses. Pull off cool tray tricks & combos.
🌵Discover a dazzling desert-world 🌵 Every race takes place on a unique, randomly-generated track – with weird and wonderful vistas, hazards, creatures, and surprises from a mix of bizarre & beautiful post-apocalyptic biomes.
🎨 Race in style! Give your racer a makeover with…🎨: Sick Threads, Gnarly Hairstyles, Custom tray paint-jobs and More!
😊Get cute and cozy at the Camp😊: Hang out with friends between races at the chilled-out Camp lobby. Host a jam session with the Camp's musical instruments. Ponder your place in the universe under a starry night's sky. Pet *everything* with a dedicated 'pet-the-thing' button.
Tray Racers!

Screenshots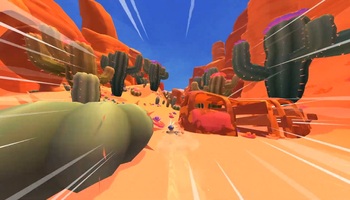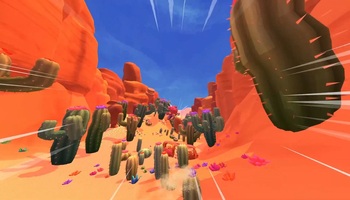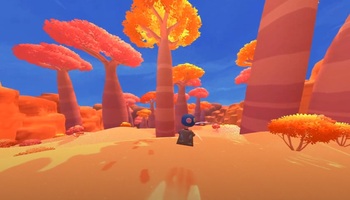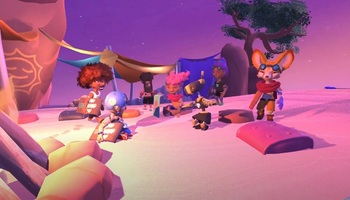 Tray Racers!

Videos