Tuebor is a cross-genre 3rd person mmo-lite. It combines multiple elements from MMO, RPG, FPS, and MOBAs into a single cohesive game. Players will be able to choose their favorite character, based on their preferred playstyle, and then jump into last stand, deathmatch, PvP, or even e-sport style play, depending on their own desires. Defend, conquer, and survive against hordes of mutants, cyborgs, and ruthless artificial intelligence systems in the post-apocalyptic dystopian future. Play cooperatively as a legendary hero in this 3rd person choose-your-own-adventure, cyberpunk inspired online RPG.
Game features
– Cooperative, PvP, and PvEvP gameplay
– Modular, cross-genre map system
– Unique cyber punk theme
– Quick and extended matches
– Procedurally generated world maps (after early access launch)
Game Modes
Skull Ball: Mire's Lockup, Caldera, and Factory J-03 are the 3 game-launch e-Sports maps as part of the Skull Ball game mode. Compete in teams of 4v4 to take out your opponents, gain Skull Power, and score goals to win. The Skull Ball arenas are designed to excite and challenge the players, some with deadly consequences. Head over to the Videos link to check out the official Skull Ball trailer
Death & Glory: Lava Flow is the first of Tuebor's Death & Glory modes which features a 6 player Co-Op. Team up to defend Facility H50-TD against waves of increasingly difficult enemies from freeing the "Experiments", building up to 3 unique and exciting boss fights, and culminating in a near impossible to beat final last stand. Over time, our custom learning and evolving AI system will replace the standard game AI to make deadly effective NPCs. Read more about our evolving artificial intelligence system, check out the links below.
Capture the Core: New Detroit and Skull Chasm are Tuebor's Capture the Core maps. Team up in groups of 8v8 in this new spin on a familiar game mode. The teams are trying to power up their reactor by grabbing misplaced power cores in the heart of New Detroit, or throughout the Skull Chasm. Protect the power core carrier to gain a speed boost, or be on the offensive to keep the other team away in this nail bitingly exciting game mode. Try not to get too lost in the beautiful cityscape or chasm vista, as defeat is only a heartbeat away.
Team Annihilation: Drain Pipe and Power Run are Tuebor's Team Annihilation maps. Fight for victory, honor, and bragging rights in our take of an intense 8v8 classic team death match. Translocate in with your squad and defeat the opposing team before time runs out. Choose your teammates wisely, as team composition counts, and your opponents will not be kind.
Core Breach: Overpass is Tuebor's Core Breach flagship map. In the Core Breach game mode, 16 players will take on the 8v8 challenge of fighting through central map objective points in order to gain an edge on the other team and complete the ultimate goal of destroying the opposing reactor core. Players must first choose their paths to victory while taking on hostile NPCs, or going head-first into the other team. Core Breach is a revisioning of classic MMORPG battlegrounds blended with a MOBA-like feel.
Tuebor

Screenshots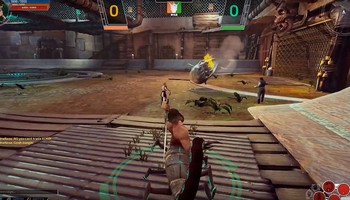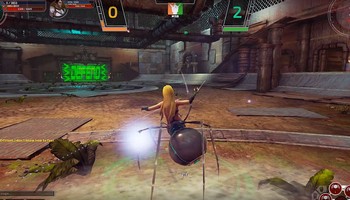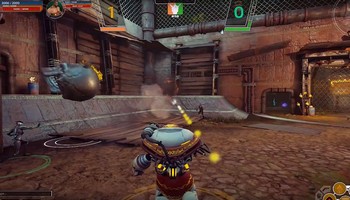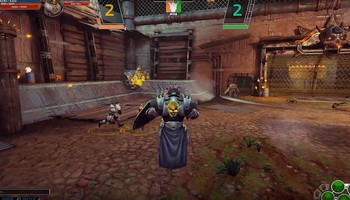 Tuebor

Videos