Twin Saga is was a free-to-play anime-styled MMORPG published by Aeria Games. Players could immerse themselves in a vivid and exciting anime world. For ages, the twin goddesses Marisa and Amaris watched over mankind and kept the world in peace. Until one of the sisters, in her lust for power, tipped the scales and the delicate balance between the twins was destroyed forever. Order has turned into chaos and it is up to you to return hope to the lands and fight for the future of all life! The game was shut down in 2021.
Game Features
Forge Your Own Destiny:
Experience the struggles of a world in turmoil in thousands of quests and dozens of dungeons. Your decisions can change the outcome of questlines and determine the fate of the characters you encounter on your journey.
Play the Way You Want: Change your character class whenever you like! Customize every class with extensive skill trees! Choose between hundreds of weapons, outfits and mounts and show off your achievements.
Dynamic Combat: Combine your skills for additional damage and better crowd control. In addition, every skill builds up your combo power. Unleash that power with well-timed finishing moves for devastating effects.
Collect the Senshis: The celestial beings known as Senshis were once the trusted servants of the twin goddesses. Gain their trust and they will fight once more – this time by your side! Get exclusive buffs, new skills and unlock daily quests with every Senshi you collect.
Next Level Player Housing: Early on you get your own Terracottage: A fully mobile, highly customizable house for you and your friends! Unlock hundreds of interior furniture and decorations. Grow your own crops, craft items, get daily quests and enjoy fast travel: The Terracottage provides all of that and more.
Defeat Your Enemies In Intense Pvp-battles: From class-specific duels to team-based arenas and massive battlegrounds with up to 200 participants: In Twin Saga, you can show off your skills against other players in various ways. Get to the top of the rankings for handsome rewards.
Twin Saga

Screenshots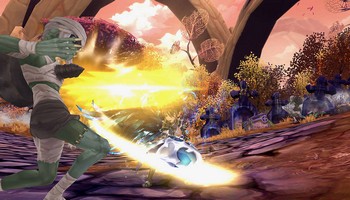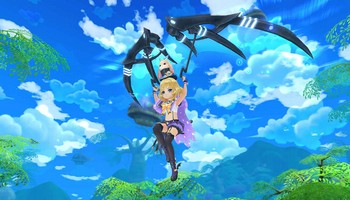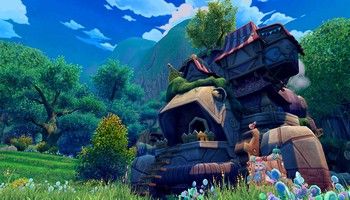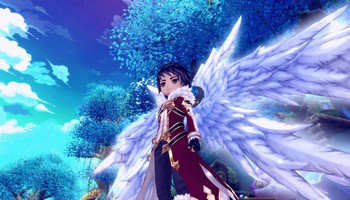 Twin Saga

Videos