Twisted Insurrection is a free retro RTS (real time strategy) game for PC (Windows), and a critically acclaimed standalone modification based on the Command & Conquer™ Tiberian Sun™ game and engine. It features a complete redesign of the original game, set in an alternate timeline where the Brotherhood of Nod was victorious during the first Tiberian War. Along with the total overhaul of the original game's visuals, sound effects, and packing an all-new original soundtrack (ft. Frank Klepacki), Twisted Insurrection brings you an entirely new arsenal of forces to command in massive single- and multiplayer battles. The game features multiple full-length solo campaigns and co-op missions for GDI, Nod, and the new GloboTech and Forsaken factions. Play over 50 brand new campaign missions and try your hand at challenge modes, re-imagined Tiberian Dawn missions and more. Customize your game experience by choosing from dozens of game modes and options.
Twisted Insurrection is standalone and runs by itself. You do not need Tiberian Sun or any other Command & Conquer game installed to play Twisted Insurrection.
Game Features
▶ Over 40 new single-player campaign missions
▶ Over 50 solo and co-op missions
▶ Over 100 multi-player maps
▶ Dozens of game modes and options
▶ Immersive soundtrack
▶ Skirmish/Online set-up Options
▶ Completely Standalone (No CD/TS Required)
▶ In-depth story-line
▶ Completely revamped graphics
▶ Official CNCNet Support
▶ Custom cinematics
Game Plot
The First Tiberian War saw a great victory for the Brotherhood of Nod, lead by the mysterious Kane. Despite the best efforts of the Global Defense Initiative, the Brotherhood of Nod had gained the upper hand in territory and technology. Through the guidance of Kane, the Brotherhood had successfully outwitted and strategically beaten the Global Defense Initiative and by 1998 the world considered the Brotherhood of Nod the dominant super power.
Whilst the Global Defense Initiative was far from defeated, the Brotherhood had gained enough power, support and territory to carry out the divine plans of Kane to the extent the G.D.I. were unable to stop it…(read more on Mod DB)
The fate of the Earth lies dangerously unknown. Do you have what it takes to drag the shattered Global Defense Initiative out of ruin? Or will you crush all who oppose the will of Kane and his Inner Circle? The choice is yours commander.
Twisted Insurrection

Screenshots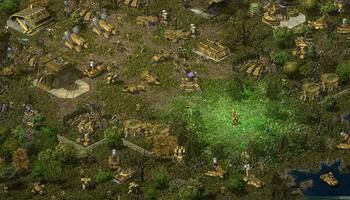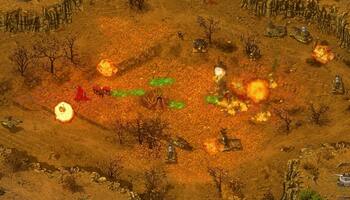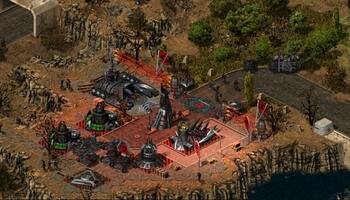 Twisted Insurrection

Videos