Tyrian is a scrolling shooter game developed by Eclipse Software and published in 1995 by Epic MegaGames. The game was re-released as freeware in 2004, and the graphics were made available under an open content license in April 2007. Tyrian was programmed by Jason Emery, illustrated by Daniel Cook, and its music composed by Alexander Brandon and Andras Moln. The game is set in the year 20,031, with the player taking on the role of a skilled terraforming pilot named Trent Hawkins, who is employed to scout out habitable locations on newly terraformed planets. His latest assignment is the planet Tyrian, which is located near the territory of the Hazudra, who are a lizard-like race. Tyrian is the only planet where it exists in commercial quantities, and Microsol are determined to control it. You can expect them to throw all their resources against you – and they won't pull any punches.
Classic, oldschool and just awesome vertical schooter gameplay at its best.
Gameplay mechanics that are easy to learn but hard to master.
Ship Editor – create your own ship and rule the skies.
Tyrian 2000

Screenshots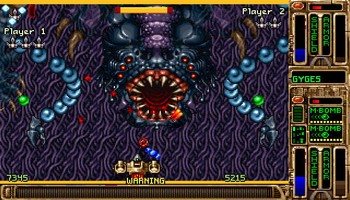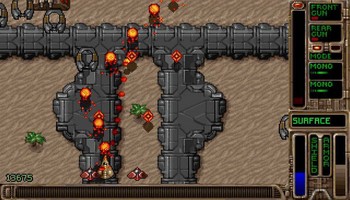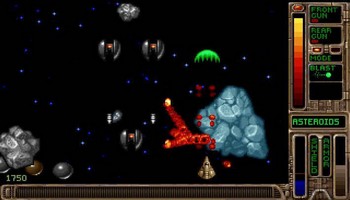 Tyrian 2000

Videos