UFO: Alien Invasion is a free, open source, squad and turn-based tactics strategy video game, in which the player fights aliens that are trying to take control of the Earth. The game is heavily influenced by the X-COM series (mostly by UFO: Enemy Unknown). The game combines military realism with hard science-fiction and the weirdness of an alien invasion. The carefully constructed turn-based system gives you pin-point control of your squad while maintaining a sense of pace and danger.
Over the course of events, you will need to conduct research into the alien threat to figure out their mysterious goals and hack into their powerful weapons so as to use them for your own ends. You will produce unique items and use them in combat against your enemies. You can even use them against your friends with the multiplayer functionality. You can play UFO: Alien Invasion with your friends via LAN or Internet connection. One player controls a human team while another player takes command of the aliens for a bloody head-to-head battle. UFO:AI also supports cooperative team play with multiple players on both sides, up to a maximum of 3 teams for each side, 6 players total.
Game Modes
Geoscape mode: the game is about base management and strategy. You manage the activities and finances of PHALANX, controlling bases, installations, aircraft and squads of armed-response troops. You'll research new technologies and use their results in battle against the aliens. You'll launch your interceptor aircraft to shoot down UFOs and dispatch dropships in response to alien activity across the globe. You can build, buy and produce anything you like, as long as your technology level and your budget will allow it.
Geoscape mode employs easy-to-use time buttons to control the passage of time however you like, automatically pausing whenever there's an important message for you to see. Research will progress and items will be produced as time passes.
Tactical mode: the game is about taking command of your team in various missions to combat the aliens wherever they might appear. Instead of pushing imperonal armies around on giant maps, you use only the team of soldiers you've assigned to deal with this mission — the same soldiers which you've managed and equipped to your satisfaction in Geoscape mode. You may find civilians and other bystanders during the mission, being targeted and executed by the aliens, or just getting in the way while you're trying to protect them. It's a dangerous world, and some of your men will die.
Tactical mode uses a turn-based system, where your team and the aliens take turns to make moves. During your turn you can order your troops to move around, fire their weapons, throw grenades or use other equipment, etc. Each soldier gets a certain number of Time Units (TUs), representing the total time they have to act during the current turn. All actions in Tactical mode require Time Units to perform. Once a soldier is out of Time Units, he or she can't do anything more until the next turn.
UFO: Alien Invasion

Screenshots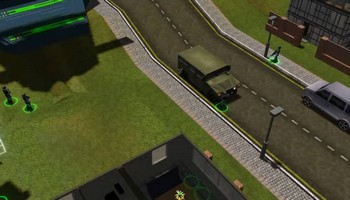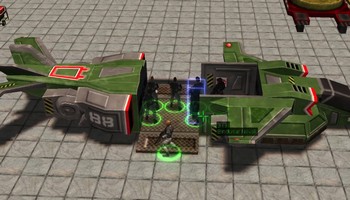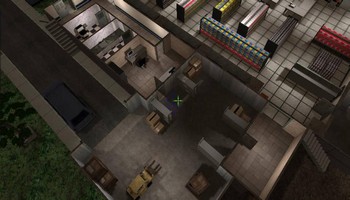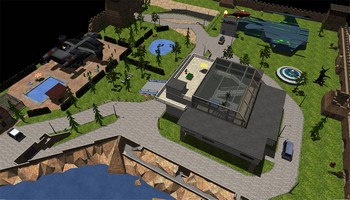 UFO: Alien Invasion

Videos