Unturned is a free to play zombie-themed sandbox survival melee and shooter game for PC (Windows, Mac and Linux) in the emerging MMO/multiplayer apocalypse survival genre (although you can also play alone or in coop in PVE). Rather than focusing on being an MMO, it also provides players with easy systems to sit down and survive the zombie infestation with their friends. Over the course of a typical adventure, groups will have a blast fortifying locations, scavenging for supplies, trying to live off the land and negotiating with other people. The game is being developed entirely with the community in focus, and tons of features are based entirely on feedback. Unturned was fully released on July 7th, 2017 after 3 years of early access and is still being maintained and perfected by Smartly Dressed Games.
Unturned stands among the best scored games in shooting and survival categories because (1) it is low-end-computer-friendly and accessible to more players given the low poly design, (2) it is huge, having many immense maps filled with towns and secret points of interest on and underground, a vast variety of air/ground/nautical vehicles, guns and many other useful items to craft and farm, (3) it is also completely free (nothing can be bought in game except a few cosmetic item packs to support the developer), (4) it can be quite challenging, and thrilling, given the tactics involved in looting safely against zombies, and (5) a blast to explore and play alone or with friends and/or against other players.
Game Features
▶ Fortification: Players can build massive forts out of structural building blocks, or build onto smaller buildings in the world with barricades. It is also possible to create traps and intricate electronic systems. More options for building are constantly being added based on what the community requests.
▶ Survival: It is entirely possible to live off the wilderness by harvesting trees and rocks, growing crops and hunting animals down. What sort of survival stuff is added is entirely decided by the community.
▶ Explore: With 5 officially developed and 1 curated community created sandbox map there's a wide variety of locations to discover: Prince Edward Island (PEI), The Yukon, Washington, Russia, Hawaii, Germany, with plenty of interesting locations to discover and loot.
▶ Bandits: Players can choose to enter player versus player servers and battle other players to steal their gear. Banditry is highly supported with plenty of weapons and sneaky devices.
▶ Heroes: Players can join player versus environment servers to team up with other people, and easily create clans to play with their pals.
▶ Travel by land, air and sea: Land vehicles including tanks, quads and snowmobiles. Air vehicles from helicopters to seaplanes to fighter jets. Sea vehicles such as jetskis and hovercraft. Maintain your vehicles with tires, batteries and fuel.
Unturned

Screenshots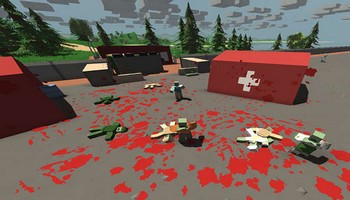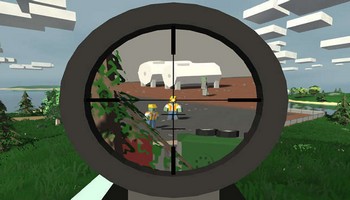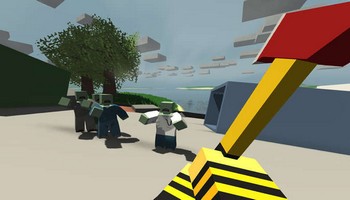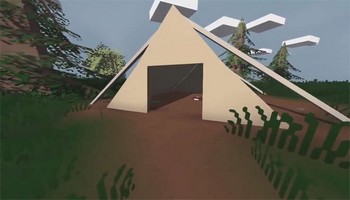 Unturned

Videos
trailer
trailer 2
trailer 3
gameplay