The Viten Highlands (V4) is a free-to-play Fantasy MMORPG developed by NAT Games and published by Nexon on Mobile (iOS ad Android) and PC (via Nexon mobile-to-pc port). V4 brings vast interserver battles across Guilds, rich open world exploration, and AAA graphics (for mobile standards) powered by Unreal 4 to a global audience. V4 is not F2P-friendly at this time, as leveling up requires tons of grinding time unless players buy 30-days XP boosts. As a result, V4 has not been received too well and isn't scored high.
Game Features
▶ RAISE SOME HELL: Choose from 6 offense-focused classes designed for maximum damage and wreak havoc on your enemies. Embrace the Demon Hunters' infernal powers and use the demonic form briefly granted to turn the tide of battle through fast-paced, hard-hitting combat.
▶ GO BEYOND BOUNDARIES: Venture into a vibrant open world adventure through dimensional rifts that allow you to engage with players from other servers. Explore the realm, forge powerful alliances, or lay waste to the free-roaming battlefield with action-packed real-time PvP. Join forces and reap the generous rewards from 300 player field boss battles — unprecedented on mobile!
▶ CUSTOMIZE YOUR HERO: With over 50+ comprehensive customization options, shape and personalize your character the way you want. Gear up in lustrous weapons and armor that make your hero even stronger, and unleash your true potential. Don't forget to bring your pets and mounts along for the ride!
▶ PLAY THE MARKET: Set your own prices for your equipment or items on an autonomous, player-driven marketplace without any maximum cap. The Trading Post guarantees your efforts are rewarded!
▶ ADVENTURE ACROSS PC AND MOBILE: Play with friends and guild members around the world across both PC and mobile platforms. Connect your account with the Nexon Launcher and take V4 anywhere you go!
V4

Screenshots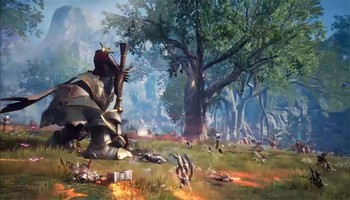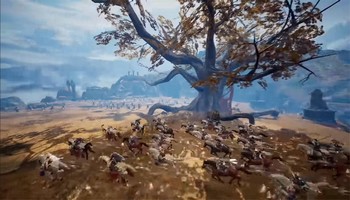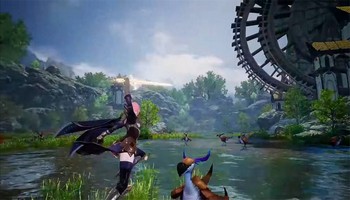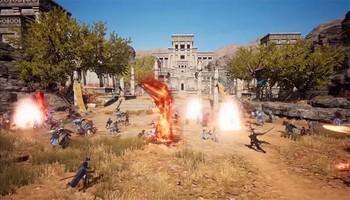 V4

Videos
trailer
trailer 2
trailer 3