Vanguard: Saga of Heroes is a free-to-play fantasy MMORPG set in the vast world of Telon, an ancient world of magic, intrigue and adventure. When Sony Online Entertainment announced the closure of VG:SOH, a team of dedicated developers and players started an emulation project for players of Vanguard to continue to enjoy the game they love (current page and links are related to said project). Facing the challenges of a war torn world, the diverse people here struggle to rebuild their once great civilizations. A fragile alliance has been struck, and with the lands set upon by invading forces, the races must band together to survive. Telon is in desperate need of heroes. Your journey begins now. Join a community of thousands of players online as you traverse a breathtaking landscape on the back of a dragon while exploring the grandeur of a world designed by the seminal fantasy artist Keith Parkinson. Create and customize your character from 19 races and 15 professions. Battle fierce opponents with a groundbreaking, dynamic combat system that forces you to react to your opponents as you tie together devastating combinations of attacks.
Game Features
– No Boundaries: Explore an epic seamless world. From the smallest dungeon to the highest peak, if it can be seen it can be explored.
– Limitless Customization: In a world of thousands, carve your own unique destiny and appearance with an unparalleled character creator and by choosing one of 19 different races from Orcs and Goblins to Dwarves and Elves.
– Forge Your Own Path: Choose from one of 15 exciting classes including Paladin, Ranger, Sorcerer, Psionicist, Bard and Rogue.
– Immersive and Interactive: Vanguard's unique, dynamic reactive combat system allows you to build chains of special attacks and reactions with Openers, Bridges and powerful Finishing moves.
– Ride or Sail Around The World: With dozens of unique mounts to collect, you can race into battle on your warhorse, command the skies on the back of your dragon, or join friends and embark on a sea-based adventure to discover faraway lands.
– Play Your Way: Advance your character as an Adventurer, create items as a crafter, talk your way to the top as a diplomat or do all three with the same character.
– Open Market: Collect essential materials and use skills such as blacksmithing, alchemy and shipbuilding to create valuable and powerful items to sell in your shop.
– Home for Sale: Make Telon feel like home by staking your claim on a piece of land and furnishing your own house with unique items.
Free-to-Play (Summer 2012): In Summer 2012, register and play Vanguard at no charge, with optional content available for purchase.
Vanguard: Saga of Heroes

Screenshots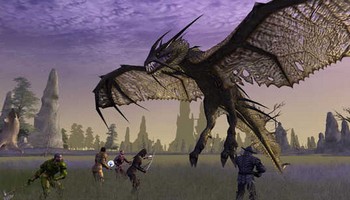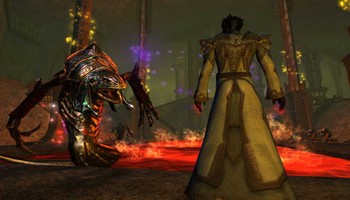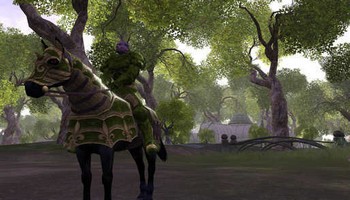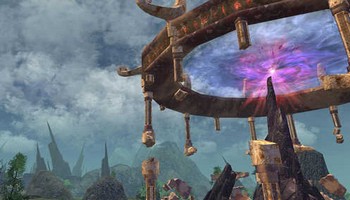 Vanguard: Saga of Heroes

Videos