Veiled Experts is a free to play multiplayer online team-based tactical TPS (third-person shooter) for PC (Windows) by Nexon Games. Players are assigned to missions all over the globe as agents to either destroy the "Lepton System of VOID microchips" or update it per the demands of different governments and corporations. The government, various corporations, and terrorists are all competing against each other to get their hands on said system to control the whole world. Experience an advanced version of the classic search and destroy mode with spectacular environment destructions. Work with your teammates as you roll, vault, and scale walls to shoot down the enemy. The shrinking magnetic field and scan grenades constantly keep you on the move.
Game Features
▶ NO CAMPING: With the magnetic field closing in and the plethora of tactical items and agent abilities that scan for enemy presence, you have to be constantly on the move. The fight is inevitable!
▶ UNRESTRICTED ACTION: You can roll, vault, scale walls, or do whatever else you may want to do to navigate around. The smooth movements maximize the thrill of action as you shoot. Or take down enemies in a flurry of flashy melee attacks.
▶ CHOOSE YOUR PLAYSTYLE: Unique agents with exclusive abilities are at your disposal. How do you like to play? Charge forth for a full assault, provide support for the team, sneak around for recon and sniping, or go for close-quarter combat⁠—anything is possible. Just take your pick and run with it.
▶ EVERYTHING CHANGES: As the bomb goes off, buildings collapse and ships go down. Any barriers to your field of vision can be taken down. Blow up vehicles near hidden enemies to finish them off. Everything in your surroundings can and will change. Work with your team to modify your strategy in response to the ever-evolving situation on the map. Enrich your gameplay with a variety of tactical gear at your fingertips.
Veiled Experts

Screenshots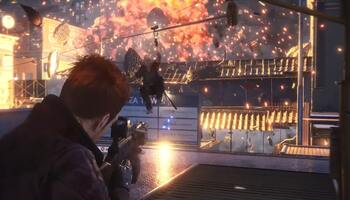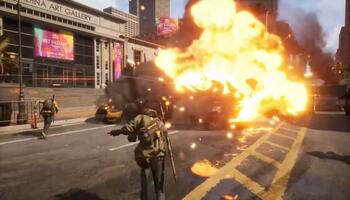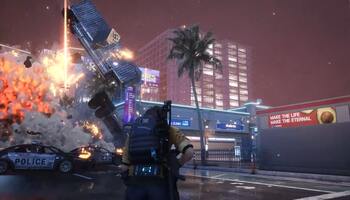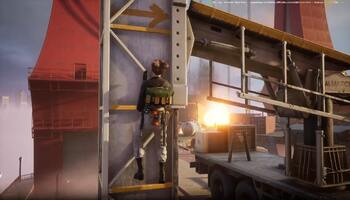 Veiled Experts

Videos