Victory Command was a fast-action Military MOBA that expands the competitive battlefield with RTS controls and tactics, offering an open field battle arena that gives you the chance to engage opponents with large scale strategies such as flanking, ambushing and trapping. Use armored combat units and engage in team vs team combat, commanding multiple units. Choose from a full arsenal of armored units and join your team to dominate the other side. If you love the cooperation and competition of battle arena games with additional ways to surprise and destroy the enemy, check out Victory Command.
Game features
Fast-paced 5v5 multi-player Military MOBA: where each player has their own customized company and can devise and execute intricate, team-based strategies.
Open field battle arena: allows for movement across any part of the map, not just three lanes, providing a unique match structures and play mechanics.
15+ different types of companies: there's something for every play style, each having their own unique way to maneuver – from heavy tanks, mortar trucks, machine gun buggies, rocket troopers, flame tanks, snipers, missile tanks, medics, rocket jeeps, and more – players won't run out of different ways to decimate the other team.
Every Company is customizable: in hundreds of ways – mix and match units within your company to create the strategic and tactical force you want to bring into battle. Choose from dozens of Perks to add specialized skills and talents.
Play in short, frenetic matches: to earn experience, improve your stats and unlock new skills, abilities and different types of units.
Multiple maps: bring to life a variety of terrain which can work to your advantage or disadvantage. These features include line-of-sight, brush, heavy cover, vantage points, infantry-only paths, water features, and more. Each map has primary and secondary objectives which provide multiple ways for a team to claim victory.
Victory Command

Screenshots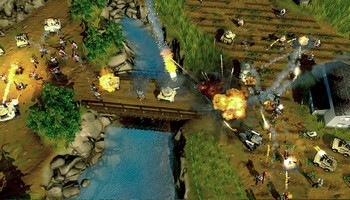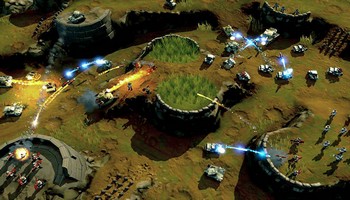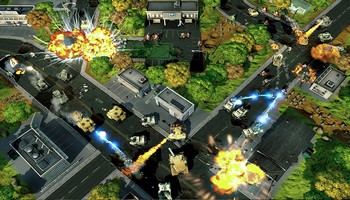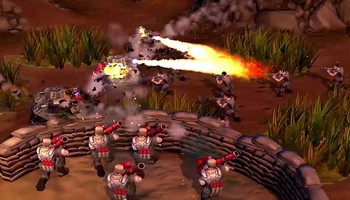 Victory Command

Videos
trailer
gameplay
gameplay 2