Viridi is a free to try/play plant nursing simulation game. Nurture a small pot of succulents that grow in real time.
Viridi is a safe haven, a place you can return to for a moment of peace and quiet whenever you need it. Leave Viridi open in a second window to keep you company while you work, or check in on your plants as a meditative moment every night. While not fully realistic (they're very forgiving), your succulents will require some maintenance and can die from over- or under-watering. Name your favorite plants, give them special care and attention, and they might even flower for you. It should give you impetus to grow your own REAL plants if you have never done so or have not in a while.
Free-to-play Model
Viridi is a free to play/try game and comes with your choice of free plant assortments. If you think it has a place in your life, you can buy your favorite plants from the in-game nursery for just a few cents a piece. Remember to visit the nursery occasionally for the weekly free seeding.
Viridi

Screenshots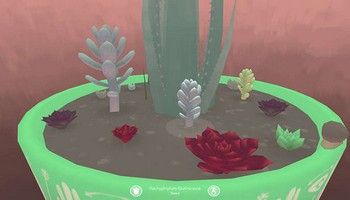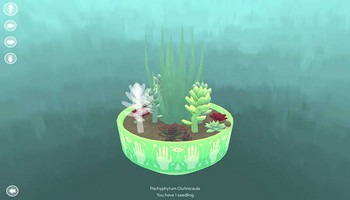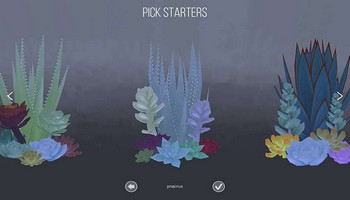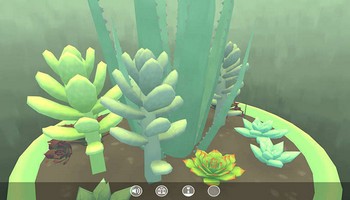 Viridi

Videos