WAKFU is a free-to-play online tactical turn-based MMORPG set in a universe where humor goes hand in hand with action-packed, tactical battles. WAKFU is set within the same fantasy universe as Dofus, but takes place approximately 1,000 years later, after a catastrophic world event known as the Great Deluge. Choose one of the 17 available classes, one of 4 nations to serve and touchdown in the World of Twelve to set off on a great adventure while mastering the ecosystem.
Game Features
TURN-BASED TACTICAL COMBAT: In WAKFU, combat is turn-based. Plan your strategy and work with your teammates to defeat the most insidious creatures in the entire World of Twelve. And with each battle won, strengthen your character by choosing to invest in special characteristics.
REBUILD THE WORLD: Following the cataclysm of Ogrest's Chaos, the World is in ruins. Everything needs to be restored, so whether you're a fighter, a mechant, or a craftsman, in WAKFU, everything depends on you!
INFLUENCE THOUSANDS OF PLAYERS: In WAKFU, you can become a citizen of one of the game's four Nations. During your political career, you can serve your Nation by occupying a governmental post, which will give you additional rights and duties. Do you think you've you got what it takes to be elected to the supreme position of Governor of the Nation?
MASTER THE ECOSYSTEM: The plants and animals make up a truly vibrant, living ecosystem! Kill too many Gobballs without giving them a chance to reproduce, and they'll disappear forever. Reap too much wheat without resowing, and it'll be your last harvest. You're free to protect the local species or exploit them to extinction. Your world, your decisions… Which means it's also your responsibility to deal with the consequences.
STEP INTO A LIMITLESS UNIVERSE… Beyond WAKFU, there is the Krosmoz. Imagine a universe filled with dimensions, planets, and galaxies. A universe so vast in space and time that it harbors WAKFU, DOFUS, Krosmaster, and many more experiences to discover!
This universe is called the Krosmoz. Some of its adventures mix strategy and epic combat, and are just a few clicks away. Others play out in a number of series crammed with humor and action, whilst others still fill the pages of comics and manga. Whichever way you explore the Krosmoz, you'll always be thrown deep into the heart of the story!
Plot
Climb Mount Zinit in search of Ogrest, the fearsome ogre behind the cataclysm that devastated the World, or mark your own path across the archipelagos who feverishly work to rebuild their once mighty nations. Become a warrior, politician, merchant, or craftsman, but whatever you choose… in WAKFU, everything depends on you!
Wakfu

Screenshots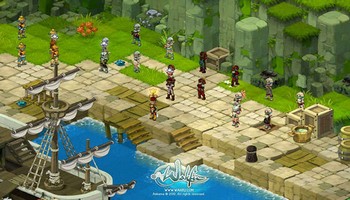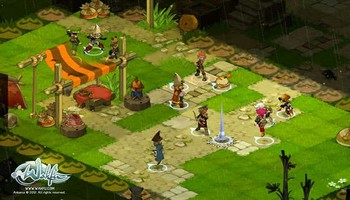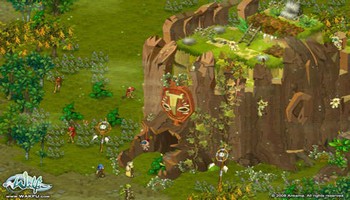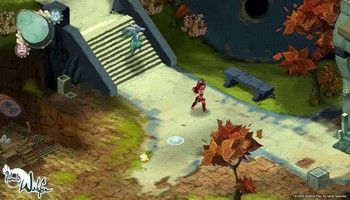 Wakfu

Videos
trailer
trailer 2
trailer 3
gameplay
gameplay 2
gameplay 3