War Inc. Battle Zone was a free to play, online multiplayer, session-based shooter game, where players can compete with friends and other players in real time, action packed team vs. team ground combat. Create your class from dozens of possible combinations, from heavy weapon frontline Assault, or a Sniper that rains destruction from afar. Over 140 different weapons and hundreds of character customization options allow for maximum customization and perfection of YOUR play style.
Game Features
First Person Shooter or Third Person Shooter Pick the Camera that is best for you.
Extensive weapons and gear inventory Set up your characters with kits and gear, soldier specialties and abilities, with primary and secondary weapon slots. This versatility allows for countless ways to configure your own Private Mercenary Corporation.
Awesome Weapon Customizations Extensive options for Upgrading and outfitting your weapon. Change the Stock, Scope, Magazine, Top Rail, Bottom Rail, Side Rail and Muzzle Break.
Gameplay Modes With 3 major modes allows player to pick the exact type of gameplay they want. Conquest, Deathmatch and Sabotage (Competition Mode) are available.
Weekly Updates The team is always working on and delivering New Maps, New Gear, New Items. Constant updates and improvements to the game to ensure the best online shooter experience.
New Social Features In addition to Leaderboards and Private Matches, War Inc is introducing Clan based Meta gameplay. Win Territory and dominate the world with your Clan!
Tons of Game Play Versatility Beyond shooting help your team win by calling in Airstrikes, piloting the UAV to find and target enemies, and Driving the APC's to deliver or rescue your team from the battle zone.
This is F2P your way Players can invest time or money to rank up and gain power. War Inc provides the fairest balance between pay and play of any Online Shooter.
Free-to-play Model
War Inc. Battlezone was initially released with very little pay-to-win elements, before going full pay-to-win with weapons available through micro-transactions only. The pay-to-win element was further exacerbated by the presence of hackers, requiring the purchase of special abilities and weapons to cope with their undue advantages. From then on, the game has been vehemently criticized by a highly dissatisfied player base.
War Inc. Battlezone

Screenshots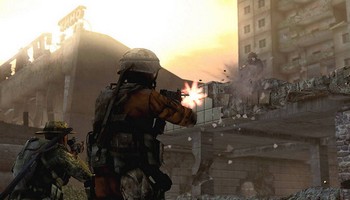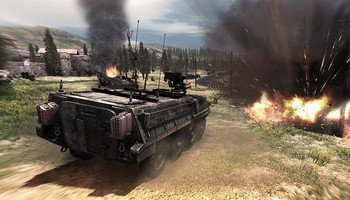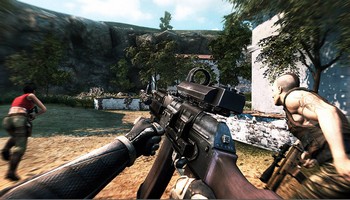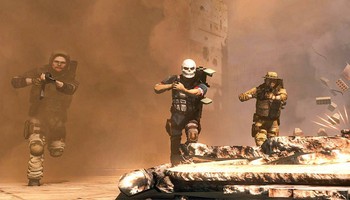 War Inc. Battlezone

Videos