War of the Roses is a (limited) free-to-play team based MMO 3rd person action game set in 15th century England. The game is MMOish in that it allows well over 50 players to play on a single map. It is not an RPG but a pure fighting action game, requiring skills and guts as you fight and crawl your way through fields filled with nature, weapons and blood spurts.
Two rival branches of the Royal House of Plantagenet – the house of Lancaster (the reds) and the house of York (the whites) – fight over the throne, and the player is thrown into the fray. Battle online with up to 64 players through 7 historically inspired war zones as you experience the conflict.
The game is currently available for free with an optional paid DLC which includes arsenal and armor updates, three new maps and two additional gameplay modes, including the Assault Mode.
Game Features:
Four Ways To Play: Play as a Footman, Gaurdsman, Longbowman, or Footknight allowing you to explore the various combat options that fight your expertise best.
Mass Devastation: Up to 64 player competition in both Team Death Match and Conquest modes
11 Historical Maps: Battle online through 11 historically inspired war zones as you experience the conflict between Lancaster & York first hand.
Rank Up and Earn Coins Through Battle: gain experience and coins as you battle your way through your prowess on the fields of battle.
Game Plot:
The years of 1455-1485 in England are an extraordinary setting filled with conflict, treachery and bloodshed. In the wake of the "death of chivalry" at Agincourt in 1415 and the introduction of gunpowder, warfare changed – the gloves came off, so to speak. The old and the new clashed on the battlefield while personal vendettas motivated the desire for war.
Free-to-play Model:
War of the Roses features a micro-payment system and a paid expansion pack. Micro-payments allow the purchase of weapons and upgrades otherwise available through long grinding cycles. The developers recently upgraded free 2 play characters to put them on par with some of the paid update content.
People who buy upgrades using real money will have a clear advantage over new players or those who have not played enough.
Yet it is free, time unlimited, fun.
War of the Roses

Screenshots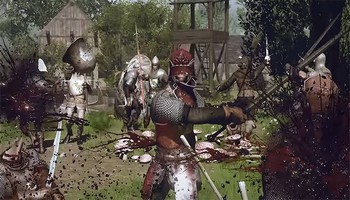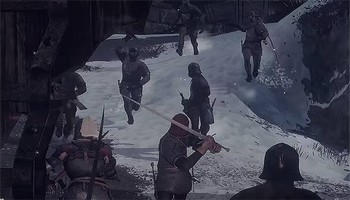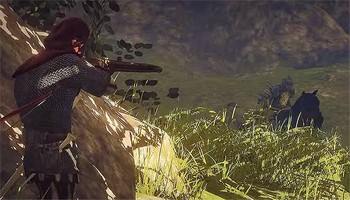 War of the Roses

Videos