Warlander is a free to play* third-person MMO PVP RPG for PC (Windows), PlayStation 5 and Xbox Series X|S developed by Toylogic Inc. and published by Plaion. Warlander blends hack'n slash and castle siege gameplay set in a medieval fantasy world where players choose one of 3 main classes, join an army of other players and fight as part of a squad unit against others in action packed, team vs. team skirmishes and epic castle sieges on up to 100-player maps. Gates, walls and bridges can be destroyed to break into enemy fortifications using fire catapults, siege weapons and epic cataclysmic spells. The ultimate goal is to break into the enemy's stronghold and to destroy their core whilst simultaneously defending your own. To this end, players can also build and repair various devices.
Game features
▶ Cross-genre: Across its 2 Army Battle and 5 Army Battle game modes, Warlander combines the tactical team-fighting of a modern-day MOBA, the knock-out style gameplay of a Battle Royale, a smooth blend of 3rd person hack-and-slash and ranged combat, and a touch of 4X-inspired strategic diplomacy – all within large scale battles of up to 100 players.
▶ Multilayer gameplay: Features fast-paced action combat and shrewd decision-making where you must play to the role of your squad, by either defending your castle and core with anti-siege weapons – roaming the battlefield to intercept the enemy, capture towers, and fire mighty catapults – or by infiltrating the enemy Keep with siege weapons and epic cataclysmic spells. Defeating enemies, building devices, and completing objectives will earn you Valor points which can be used to bring powerful versions of your characters into the fray and help you turn the tide of battle!
▶ Tactical elements: Tactically maneuver and control the battlefield by following the directions laid out by your Commander, controlling spawn towers, and utilizing the available siege devices to remove the enemy stronghold fortification layers. Gates, walls, and bridges can be destroyed to create choke points or new paths into the enemy keep, and alliances can be made or broken to swing the momentum of battle.
▶ Class-based: Create an eclectic roster of deeply tailored class-based characters, each with their own loadout of rarity-based and customizable equipment, skills, and talents, as well as emotes, and dance moves. The choice is yours – build decks that are balanced, look to fill specific roles, or feature multiple ways to play your favorite class – then take them into battle and dominate your foes!
Free-to-Play Model
*Warlander can be played in full for free. All maps, modes and classes can be enjoyed without spending. There are optional items that may be purchased in the cash shop to boost loot drops. These may be considered pay to win (P2W) items as loots or game rewards are used to empower characters. That said, given that the default reward system allows one to progress at a reasonably enjoyable rate, the P2W component tends to have a limited impact overall. Moreover, the amount of P2W and F2P players will tend to be evenly distributed across all armies.
Warlander

Screenshots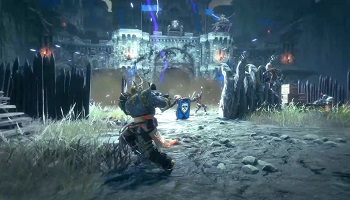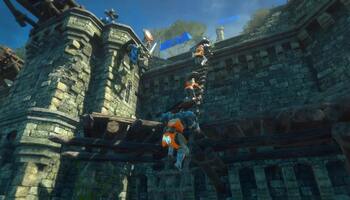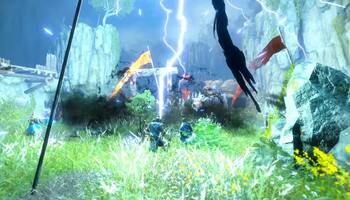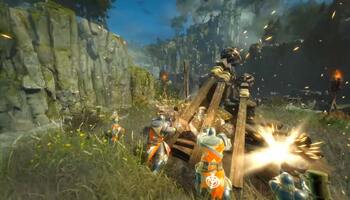 Warlander

Videos