Widiland is a free-to-play and play-to-earn casual city builder for PC (browser) and Mobile device (Android) integrating blockchain. Players' task is to rebuild civilization on the Widi planet using restrained tools and resources. Players must manage those resources effectively and increase production capacity to expand their territory by undertaking several activities such as Cultivating, Breeding, Cooking, Daily Quests, and more. Widiland integrates blockchain (WSO token) technology and NFT supported protocols ($WIDI token using Binance Smart Chain) to enable players to own what they earn or buy in game, and trade it for cryptocurrency.
Game Features
▶ HUMANE GAME STORY: In the context of an isolated planet with limited resources, you will become pioneers to explore and start the journey to build a new life. Through WidiLand, our team wants to convey a humane message: Let's join hands to protect the environment and ecosystems from today!
▶ ATTRACTIVE GAMEPLAY: Like a miniature farm, you will become the residents on Widi Planet and experience 3 specialized jobs: Farmer, Breeder and Cook. A series of exciting activities in the game for you to experience to the fullest: Cultivating, Breeding, Cooking, Collecting items, Completing orders, Doing daily quests, Gaining achievement. Through these above activities, you can receive EXP to unlock many new features.
▶ AN ALL-AGES-FRIENDLY FARM GAME: Through WidiLand, we want to bring to you an all-ages-friendly farm game that allows your family and friends to gather around and play together. ​​With simple gameplay and eye-catching graphics, everyone can experience WidiLand without having to spend too much time learning how to play.
WidiLand will organize many Leaderboard events with extremely attractive rewards on a monthly basis, promising to bring out an amazing experience.
▶ DIVERSE ELEMENTS IN-GAME: Jobs: Farmer, Breeder and Cook.
6 types of Land: Cropland, Desert Land, Dry Land, Forest Land, Aquatic Land, Volcanic Land. Constructions: Fields, Animal Farms and Machines.
Game Plot
"2130, the environment on Earth is seriously polluted, resources are running out, humans are in danger of food and energy scarcity.
A group of scientists in the WIDI Project, a high-level program searching for life in outer space, find TKE-1012, a green-blue Earth-like moon. This giant planet, 24.2 light-years away from Earth, has conditions almost similar to our world, up to 73%.
A small group of elite people is selected to participate in this secret program with a unique mission "finding a new home for humanity." They migrate to TKE-1012 and call it WidiLand.
Unfortunately, during the landing process, Geomagnetic storms from the efficient exchanges of energy continuously sweep through, causing severe damages to the entire spacecraft, high-tech equipment, and telecommunications.
Now, all crew suffers food-energy depletion and eruption of the connection with Earth-based radars. Their unique opportunity is building their own Food-Energy System on this planet.
Free-to-Play and Play-to-Earn Models
Widiland is free to play as everyone can generate their default characters in the game, start the game, enjoy the whole story, and earn rewards. However purchases using real money can greatly enhance gameplay. There are two types of tokens in WidiLand. One of them, the WSO can be earned by playing (by completing daily quests, achievements, and special events). This in-game currency can be used to build and upgrade constructions as well as to buy items in the marketplace. The other, the WIDI, is a capped business token which is used to purchase NFTs (land and characters) but can only be acquired using real money.
Free players may have to play nearly a month to earn a few dollars worth of tokens.
Widiland

Screenshots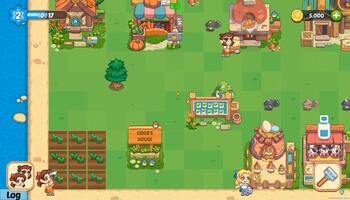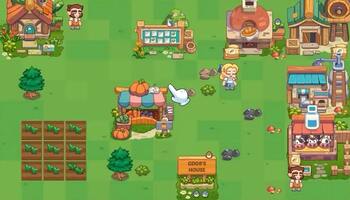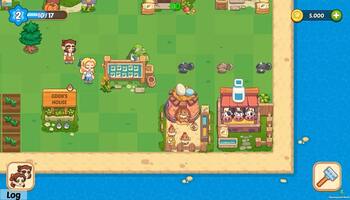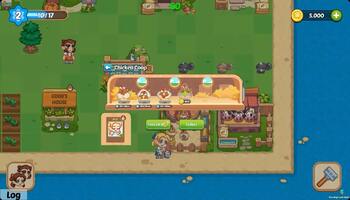 Widiland

Videos
trailer
trailer 2
trailer 3