Wild Terra Online is a free-to-play MMORPG with sandbox and survival features, set in a completely player-controlled medieval fantasy world. You will not need to complete a chain of tasks and kill a thousand wolves to create equipment. Everything is much more interesting! You will have to understand the actual production stages of manufacturing hardened leather, steel, and other materials. You will have to survive in a forest full of predators, build a shelter and improve your crafts skills, develop a farm, tame animals, and explore new territories and fight for treasures. In Wild Terra, you can become anyone and do whatever you want!
Game Features
Sandbox Universe: The game does not have NPCs and pre-built cities. Players themselves cut down forests, build roads, and build cities, choosing from more than 100 different buildings (campfire, medieval castle, furnaces, smithies, mills and other industrial buildings).
Extensive crafting system: Craft clothes and armor, tools and weapons. Develop agriculture, farming, and cookery. Skills are improved as they are used, allowing you to craft clothes/armor, tools and weapons of the highest quality.
Auction House: Sell ​​created gear, exchange rare equipment among other players, and participate in bidding for guild castles.
Exciting fights: the results of which are determined ONLY by your tactics, combat strategy, and skill level. In Wild Terra Online, increasing skills and the crafted level of equipment are minor contributors to the combat system. Competent use and knowledge of the advantages and disadvantages of equipment and terrain are the keys to victory.
Treasure-hunting & mining: Embark on an adventure and fight with treasure guards! Join the battle with other players for the right to gather valuable resources.
Free-to-play Model
1. Does not sell anything that can affect the balance in PvP.
2. Sells items that can save time, or make the game a little more comfortable.
3. Sells cosmetic and status items.
4. Creates opportunities to obtain analogues of sold items in-game.
Wild Terra Online

Screenshots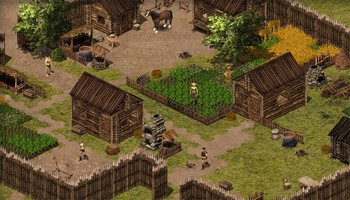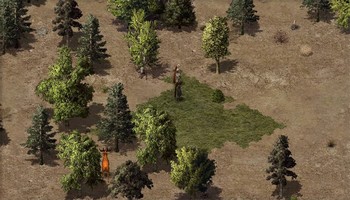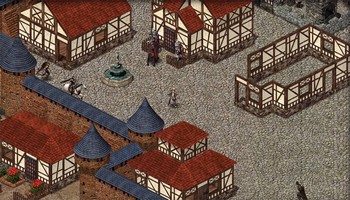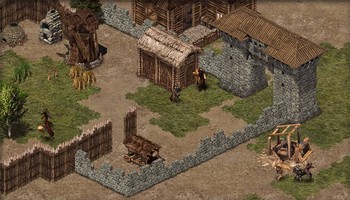 Wild Terra Online

Videos