WildStar Online is a sci-fi MMORPG in open beta development at Carbine Studios. WildStar infuses amazing stylized art with the latest technology to create a stunning visual experience. Set on a wondrous alien world, WildStar delivers a wild and mysterious adventure among the ruins of an advanced civilization – allowing you to play the way you want to play while experiencing an unprecedented level of exploration and discovery! The game was first released on June 3, 2014 as a paid game before going free-to-play late 2015.
Game Features
PVP and PVE: PvP battlegrounds, dungeons and epic raids, putting your combat skills to the ultimate test.
Worlds: Ancient ruins, mystical forests and unexplored moons waiting to be conquered over cybernetically-enhanced monstrosities, frightening beasts and hostile alien races.
Art-style: Visually stunning with a completely unique and timeless art style. Cool characters, awe-inspiring environments, and hair-raising boss monsters.
Adventure: Deep, multi-layered content with fun and surprises. Battles with giant killer robots, Timed challenges to kill deadly alien organisms, loot based on risk-taking.
Faction: Crush your enemies in a bloodbath of imperial conquest as part of the Dominion, a powerful interstellar empire who has claimed Nexus for its own or be a rebel as part of the Exiles – a rogue alliance of mercenaries, refugees and renegades.
Profession: Choose to be a Soldier, Scientist, Settler or Explorer – each with its own unique content and special rewards designed to fit your particular playstyle.
Housing: Grab your plot, plant a flag, and have a drink at your very own place.
Free-to-Play Model
Wildstar Online's free-to-play model is based on optional and non-obtrusive micro-transactions. Anyone can play through everything the game has to offer without spending any money and without committing to a required subscription fee. The in-game store offers completely optional in-game purchases that cover a wide range of player services, convenience options, and cosmetic offerings.
Wildstar Online

Screenshots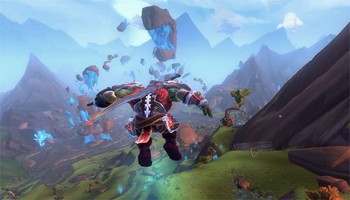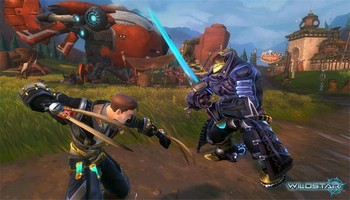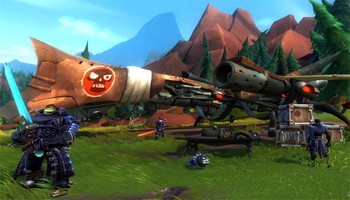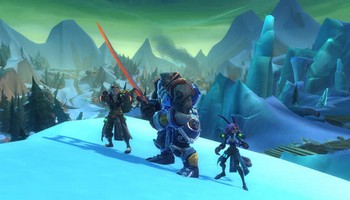 Wildstar Online

Videos