Wolf Team is a free to download and free to play MMOFPS that features the ability for players to transform between Humans and Werewolves. Humans have a vast assortment of weapons at their disposal, giving them an advantage at a distance while Wolves have limited ranged attacks but are much faster, stronger, and more sturdier than their human counterparts. Wolf Team features a large selection of weapons players can acquire as they progress through the game, and a large selection of game modes with sub game modes that allow you customize your gaming experience in a variety of ways.
Game Features
– Fast-paced FPS action for up to 16 players at a time!
– A large assortment of modern weaponry
– Transform into a Werewolf for fierce close-quarters combat
– 15 different maps in a variety of different layouts and sizes
– 7 exciting game modes including Deathmatch, Destruction, and Conquest
Game Modes
–Deathmatch: Kill as many players on the opposing team as possible. The first team to reach the preset kill goal, or the most kills when time expires, wins
–Deathmatch Classic & Sub-Modes: Each sub-mode imposes restrictions on certain weapons from being used in the match. Knife Mode only allows knives; Pistol Mode only allows pistols, grenades, and knives; Snipe Mode only allows sniper rifles, grenades, pistols, and knives.
–Destruction: In this mode the Red Team must plant a Bomb at one of the two bomb sites while the Blue Team must defend the bomb sites and defuse any activated bombs.
–Ice Hold: Kill every member of the opposing team before time expires. The team that wins the most rounds wins the game. A round is won when all members of the opposite team have been annihilated, with no means of resurrection.
–Conquest: Gain majority control of the stationary bases before time expires. The team that wins the most rounds wins the game.
–Wolf Hunt: A secret Paien Labs genome experiment has succumbed to a viral mutation. Now an ultra-powerful Wolf specimen has escaped captivity and Wolf Team recruits have been deployed to stop it. Only one problem: the specimen, in addition to being brutally strong, is contagious. The recruits must survive its attacks or become their greatest fear and turn against each other.
Wolf Team

Screenshots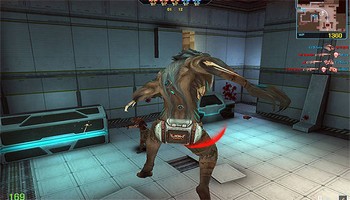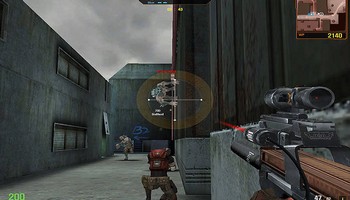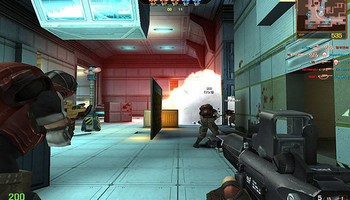 Wolf Team

Videos
trailer
trailer 2
trailer 3
gameplay