Wonderland is a 2D adventure and fantasy MMORPG based on several ancient South American and pacific Island cultures, the mysterious Mayans, the huge stone statues of Easter Island and much more, combined to form unique quests filled with fascinating elements that players will experience throughout the game. The game features quests, pets, crafting, PvP, events, highly customizable player housing, and more. Wonderland Online is a story of a group of shipwreck survivors stranded on an isolated island. Players may perform quests, solve puzzles, manufacture items and indulge in interior decoration. The graphics are anime-style 2D. The game world is based on the real-world Earth, and includes representations of countries such as China, Egypt, Maya and the South Pole.
Characters have attributes and magical powers based on the four elements: defensive ability is based on earth, support abilities on water, attack abilities on fire and agility and speed on wind.
Game Features
– Siege System: Siege events will be held once every week with players divided into 2 groups. 1 group needs to defend their city, and the other group needs to seize the city.
– Friends System: the system will help players who are not sociable to make friends, using commonalities like birthdays, blood types, etc.
– Fishing System: Players only need to get a fishing rod, and the amazing thing is that you can obtain fish as well as other rare resources such as gems, fur, ore, logs, and more.
– Ride System: So far, the ride system for Wonderland Online offers more than 100 different pets for players to choose from, including snails, lions, cows or fantasy creatures.
– Capture System: Players can obtain pets through capture or trade, but sometimes you need to do certain quests to obtain certain pets.
– Compound System: Adventurous players can try their luck with the Compound System. Even trash can synthesize things beyond your wildest dreams.
– Manufacture System: Players need to collect materials and then manufacture items on the work platform.
– Interior Decoration: Players can obtain a tent by finishing a simple quest. Then you can collect materials to make all kinds of furniture such as bathtubs, desks, beds, computers, and so on.
Wonderland Online

Screenshots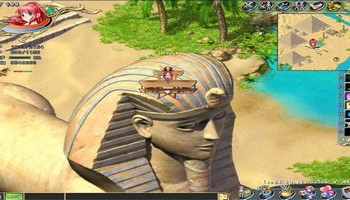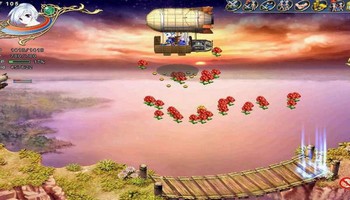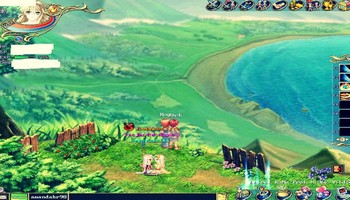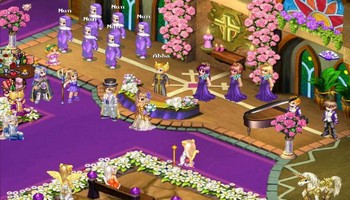 Wonderland Online

Videos