Zeus' Battlegrounds was a free-to-play, melee-based, 100+ player Battle Royale game set in the time of Olympus and the Greek Gods. The game offered solo and team PVP gameplay where you assumed the role of a Demigod collecting Godlike Gear and Legendary Weapons to defeat all others and prove you were worthy of becoming the last-standing god, or team thereof. Featuring a massive game world with melee and ranged weapons, as well as Demigod abilities, players were under pressure to find powerful armor and gear-up for the ultimate showdown, using one of four ways to traverse the Isle of Thera: by foot, horse, chariot, or wolf.
Game Features:
• 100 players per game
• Season format where you can earn dozens of cosmetic items
• Huge world (Additional combat areas will be added regularly)
• Play Solo or in Teams of up to 4 players
• Leaderboards show current rankings and personal stats
• Legendary weapons
• 4 levels of Godlike Armor
• Customizable male and female characters
• Play in 1st or 3rd person view
• 3 "vehicles" at launch (horse, chariot, or wolf)
Zeus' Battlegrounds was a free-to-play title which allowed you to play online without a PlayStation Plus account.
Zeus' Battlegrounds

Screenshots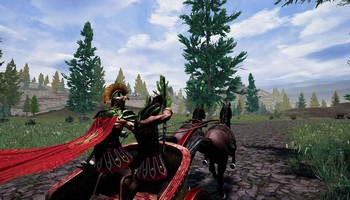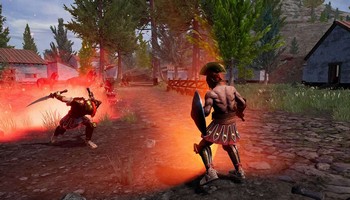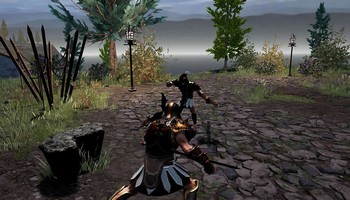 Zeus' Battlegrounds

Videos