New Frontier is a free-to-play online survival game with sandbox and battle royale modes, set in an alternate reality wild west world, and is a remake of Wild West Online. Work with your friends, Fight hellish monsters and forge alliances with other players to conquer the land, as you build your shelter, grow your home base, hunt animals, craft new guns and gear. New Frontier features a battle royale mode (20 teams of 5 players) and the usual open world, sandbox survival mode (like Unturned, Rust and the like).
Game Features
SURVIVAL SAND BOX OPEN WORLD:
The expansive world of New Frontier with different biomes are open for you to explore and settle. Mine resources, hunt, trade with NPCs and other players. Visit VAINBANK – a safe town in a lawless and hostile world.
BUILD & CRAFT:
Discover new blueprints to craft and upgrade your gear and weapons, but first begin by settling your Homestead and then work to expand it into impenetrable fortress, filled with trophies of your conquests and adventures. You can also Raid other player's houses and steal their loot.
THUNDERSTORMS, MONSTERS:
Magic storms rain down on the land of New Frontier. Mystical creatures from another dimension are entering our land to hunt and destroy. Protect the land, protect your home, and protect your friends.
CONQUER:
Form up a Posse with your friends and create Alliances with other players. Fight side by side in a public events, for glory and exceptional loot. Opportunities exist in Seasonal Challenges to unlock unique gear and cosmetic items.
New Frontier

Screenshots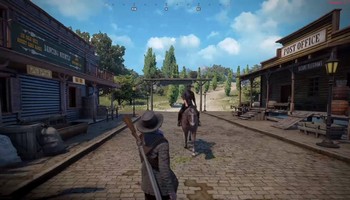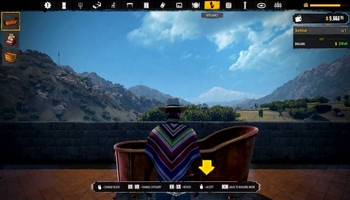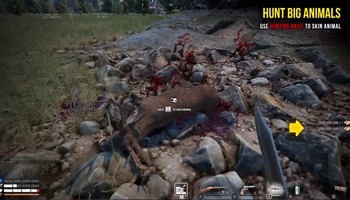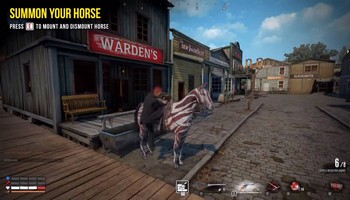 New Frontier

Videos